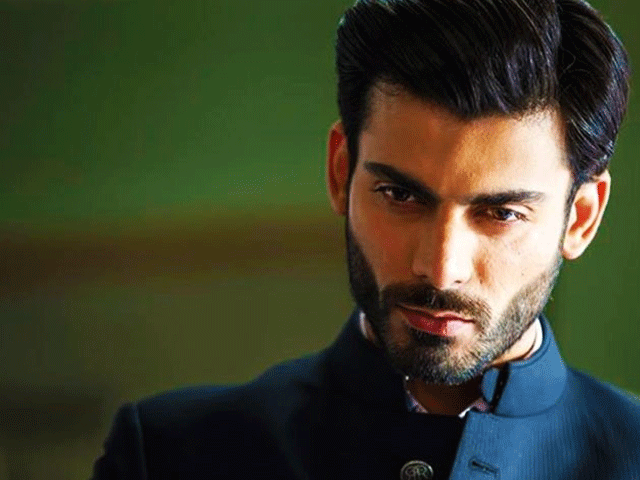 ---
KARACHI: Aaroh is back to music and so is Fawad Khan and it's all because the battle of the bands (BOB) is back in full swing. With almost 120 entries from all across Pakistan, the recently concluded first spell of BOB shoots saw almost 120 entries from across Pakistan out of which 40 were shortlisted and 10 made it to the finals.

While the participating bands had something distinct about their showcase it was the deadly combination of jury members that actually stole the show.

Fawad Khan to return to music with mega Pepsi project

None other than our chocolate hero Fawad was joined by Aaroh front man Farooq and the uber-talented Meesha Shafi. While all three of them brought a lot of experience and energy to the show, it was Fawad who actually stood out for his playful demeanour and occasional cruelty.

"Fawad had a ball during the show; it was almost as if he has found the lost connection with his rockstar persona. He could be seen around the set, jamming with upcoming musicians, crashing the drum kit and having loads of fun," sources told The Express Tribune.

One thing that entire team of the show was quite impressed by was his evolution, both as a person and as an artist. "We've worked with so many leading artists in so many different shows but Fawad knows how to stay grounded while maintaining his star status. Not only did he enjoy the overall music environment but he would personally go and meet all the musicians and team members," said a crew member.

When Saif Ali Khan regretted turning down Fawad's role

However, he is very critical about the feedback he gives after the performances. "He is clearly the Simon Cowell of this show. He is very strict and often very mean with his feedback but knows what he is talking about. I mean he is not as technically sound as Farooq but still very thorough and stern with his judgments," revealed a team member.

Faisal Rafi, the producer of the show was quick to appreciate the effort Fawad and rest of the jury members were putting in. "It's a kickass jury judging some exceptional talent from Pakistan," Rafi told The Express Tribune. "The best part is that all three of them are hardcore music fans and they know what they're talking about, that is why even bands that didn't make the cut went home happy. There were a few exceptions but those were bands that had hired session players."

Fawad is a great guy, says Kapoor and Sons director

On the other hand, Fawad's own return to music is very much happening. Not only will he use Battle of the bands as a platform to re-launch his music career but he also plans to be a more regular contributor to the music industry. We all will have to wait till July to listen to what will possibly be the most anticipated song of the year!

Would you like to watch Fawad treat contestants the same way as Cowell used to?


Have something to add in the story? Share it in the comments below. 
COMMENTS (1)
Comments are moderated and generally will be posted if they are on-topic and not abusive.
For more information, please see our Comments FAQ