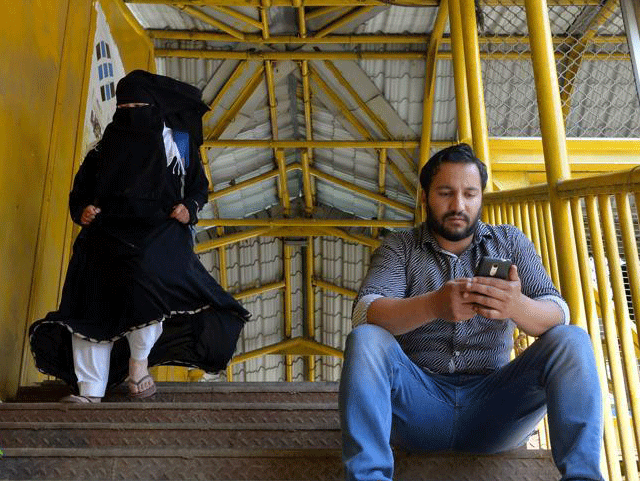 ---
MUZAFFARABAD: Azad Jammu and Kashmir (AJK) leaders on Monday condemned a ban imposed by New Delhi on Pakistani news channels from being broadcast in Indian Occupied Kashmir (IOK).

AJK Legislative Assembly Speaker Shah Ghulam Qadir said the move by the Indian government was a blot on the face of so-called democracy in India. "Stopping Pakistani news channels from being broadcast in IOK shows how the Indian military establishment wants to treat the people of Kashmir in the information technology era," Qadir added.

He further said that the AJK government would raise the matter with the International Federation of Journalists (IFJ) to take action against the Indian move. He added that the ban was an attempt by the Indian security forces and government to hide its crimes against humanity which have been committed in the disputed Himalayan territory since the 1990s.

Meanwhile, Opposition leader Chaudhry Yaseen said that banning Pakistani channels in IOK had exposed the Indian government's hidden designs to crush the ongoing liberation struggle of the Kashmiri people.

"Only Pakistani media and channels were exposing the atrocities of Indian forces in IOK. Banning these channels is an attempt by the Indian government to keep the world community oblivious to the worsening situation of Kashmiris who have been fighting for their basic rights and the implementation of UN resolutions on Kashmir since 1947," Yaseen said.

He added that his party, the Pakistan Peoples Party, would raise this issue at global forums and expose Indian motives behind this ban.

Pakistan Tehreek-e-Insaf (PTI) parliamentary leader of in the AJK assembly Abdul Majid Khan suspected that the Indian army was preparing for a massive crackdown against locals in three districts of IoK, including Pulwama, Shopian and Islamabad.

By blocking out Pakistani channels and keeping the world community blind about the new cycle of state terror by Indian occupational forces, New Delhi was trying to gag the media which had been exposing the continued aggression. The PTI leader urged the Pakistan Broadcasters Association (PBA) to approach world broadcasters' associations and organisations and raise this issue.

The Indian government had banned over 30 news channels from Pakistan claiming that the television channels were a potential threat to peace in the disputed valley.

Published in The Express Tribune, May 9th, 2017.
COMMENTS
Comments are moderated and generally will be posted if they are on-topic and not abusive.
For more information, please see our Comments FAQ