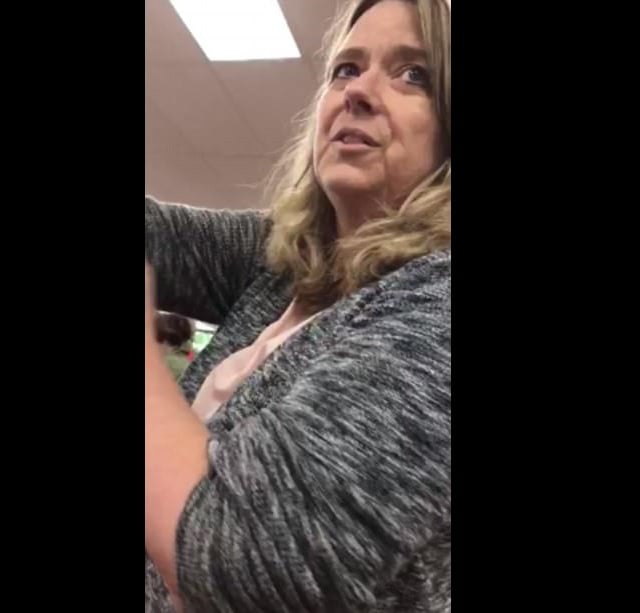 ---
When a young Muslim woman saw another woman in a hurry at a grocery store, she decided to do some good and offered the woman her spot in the queue. Little did she know, the woman would acknowledge the gesture by targeting her in an anti-Muslim rant.

The incident gained attention after comedian, Jeremy McLellan, uploaded a video of the event, on Sunday on Facebook. The Muslim woman in question was a friend of his, according to the Facebook post. McLellan said his friend wished to be anonymous so she sent him the video to share, which he did after confirming it's authenticity.

Hijab-wearing Muslim beaten 'like an animal' in US

"This woman was in a hurry, so my friend (who is a Muslim woman) offered to let her go in front of her in line," McLellan said in his post. "That's when she started talking bad about a different Muslim woman in the store [who was wearing a niqab] and asking my friend why she didn't cover as well."

Not believing the Muslim woman's reply that it was a choice, the white female started her tirade. And McLellan's friend filmed the entire thing.



The conversation gets confrontational and the filming begins with the woman in the grey sweater saying "you all [Muslims] play dumb." When McLellan's friend regrets letting her in front, the shopper retorted with a "I wish they didn't let you in the country."

When the Muslim shopper revealed that she was born in the country, the woman replied with "Oh you were? Okay." A long pause later, she resumed the conversation, reminding McLellan's friend that former president Barrack Obama was not in the office anymore. "Obama's not in office anymore. We don't have a Muslim in there anymore." "'Yeah... I wish he was," the Muslim shopper said.

17-year-old girl shuts down person who claims she is forced to take hijab


"Well, he's gone. He may be in jail too in the future," retorted the woman in the grey sweater, rolling up her sleeves.




At this point, the Muslim shopper asks the other American if she needed help. "You look a little crazy, maybe you need to get some help." Not satisfied with a "Oh, I'm fine," from the shopper, she elaborates, "No you're not, because you don't just strike up a conversation with people in line talking about stuff like that if you're normal."




The video ends with the white American insisting that she's very normal and the Muslim shopper disagreeing with a sarcastic "looks like it, I can tell."


McLellan's video has since gone viral with 6.3 million views, over 63, 000 shares and more than 12, 000 comments.
COMMENTS
Comments are moderated and generally will be posted if they are on-topic and not abusive.
For more information, please see our Comments FAQ