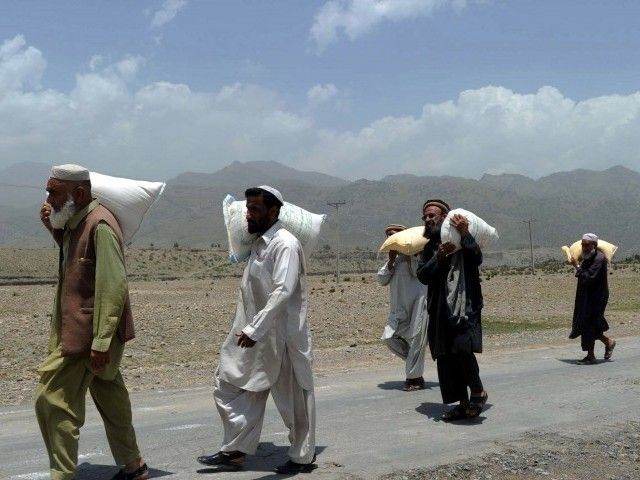 ---
ISLAMABAD: Senator Farhatullah Babar believes that aversion of the civil-military bureaucratic complex to loosen grip on FATA poses the greatest obstacle to the mainstreaming of the tribal areas.

"Once this stranglehold is broken, all facets of the FATA reforms package -- whether merger into K-P, local governments and jurisdiction of superior courts -- will automatically fall in place," said the PPP Senator at a multi-parties conference on FATA reforms package.

The conference, organised by FATA parliamentarians, was attended by representatives from secular, religious and nationalist political parties, including MNA Shahjee Gul Afridi, Advisor to PM Barrister Zafarullah Khan, Speaker K-P Assembly Asad Qaiser, MNAs Ghulam Ahmad Bilour of the ANP, Tariqullah of the JI, Mian Iftikhar Hussain, Zahid Khan and Hashim Babar of the QWP, Senators Sajjad Turi and Mir Kabir Shahi , Javed Afridi of Peshawar Zalme cricket team and Supreme Court advocate Latif Afridi.

K-P needs funds to implement reforms, say experts

Senator Babar called the FATA reforms package -- announced by the federal government in August last year -- more of a political stunt than a real effort at mainstreaming tribal areas.

He said it took nine months for the cabinet to approve the package on March 2 this year, but the summary, which should have been forwarded to the president for approval, was still lying in the PM House gathering dust.

Criticising the reforms package, he said it focussed on further militarisation of the area instead of its de-militarisation.

Centre reluctant to put K-P in the driving seat

The senator proposed a six-point formula aimed at "loosening the grip of civil-military bureaucratic complex" on FATA.

First of all, he said, the Auditor-General of Pakistan should be immediately authorised to carry out audits of the foreign aid received for tribal areas and monies spent by the civil-military bureaucracy over the past 10 years.

Currently, committees of parliament, media and NGOs were not allowed to visit tribal areas because of the "fragile security situation" and development funds appeared to sink into a bottomless pit, he said.

FATA reforms for dummies  

Secondly, the elected representatives should be involved for ensuring accountability, transparency and oversight, the PPP leader proposed, adding that the 10-year development package costing Rs800 billion must not be left entirely in the hands of civil-military bureaucracy.

Presenting the third point, he suggested that the policy committee and implementation committee should also have elected representatives. "If the chief secretary and corps commander can be members of these committees, why not elected representatives?" he asked.

Fourth, Levies in tribal areas should be upgraded , bringing the force on a par with the Police Force and placed under the command of senior police officers instead of political agents and military commanders.

Fata reforms panel turned into federal cabinet committee

According to the reforms package, Babar said, the Levies strength is to be increased to nearly 35,000 from 12,000 which is almost half of the KP police's total strength. "If tribal areas are to be merged in KP in five years, it is necessary to merge Levies into police," he said.

Fifth, he said that the civil-military bureaucracy used the Office of the President to impose regulations that suited their interests and not those of the public. "This can be balanced by introducing new laws such as Riwaj Act, replacing FCR, into parliament instead of enforcing them through a presidential decree without debate and scrutiny.

Sixth, he said Pakistan must revisit its Afghan policy. "There are several unanswered questions regarding our Afghan policy dictated by the security establishment that needed to be answered."