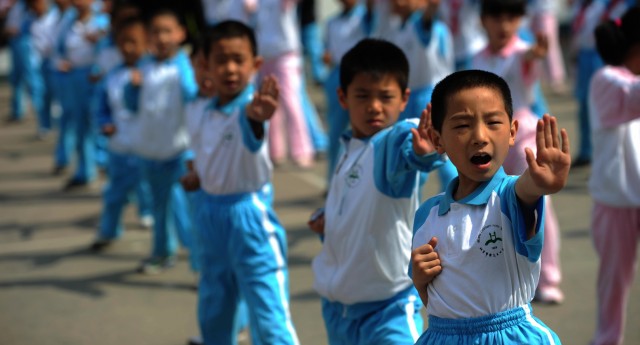 ---
BEIJING: A man with a meat cleaver hacked and wounded six young women in southern China before committing suicide, the latest in a spate of attacks that has shocked the nation, state media said on Monday.

The incident occurred at a market in the city of Foshan in Guandong province on Sunday evening. The attacker apparently singled out young women, the Guangzhou Daily reported. Five of the victims remain in hospital, two of them in serious condition, it said. The incident follows several multiple killings in recent weeks that have unsettled a country not known for violent crime. Five of the incidents occurred at schools in China and took the lives of 17 people, including 15 children, as well as wounding 80 people, according to previous state press reports.

In response, police and schools have been ordered to beef up security in and around campuses to prevent what experts believe are "copy-cat" attacks. In Sunday's incident, the assailant entered numerous shops and restaurants at the marketplace to attack young women, in most cases hacking at them once around the shoulders and neck, the Guangzhou Daily said. He then went up to a thirdstorey window and leapt to his death. Police are trying to determine a motive for the attack. In the previous school assaults, two of the assailants committed suicide, and another has already been tried and executed.

On Saturday, a court in eastern China sentenced another school assailant, Xu Yuyuan, to death for attacking 29 children and three adults on April 29 with a meat cleaver at a kindergarten. Several other killings have also been reported by the nation's state-controlled media. Among the most recent incidents, a man stabbed to death eight people, including three family members, on May 8 in the eastern province of Jiangxi, reports said. Two days later, a man armed with a knife and an axe killed two women and wounded seven other people in Shaanxi province in northern China, including two 18-month-old boys.

Published in the Express Tribune, May 18th, 2010.
COMMENTS
Comments are moderated and generally will be posted if they are on-topic and not abusive.
For more information, please see our Comments FAQ