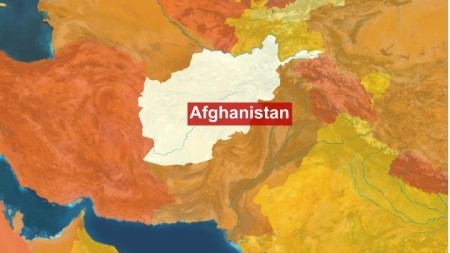 ---
KABUL: An Afghan passenger plane carrying 43 people, including foreigners, crashed in the mountains of northern Afghanistan in bad weather on Monday, government officials said.

It was not immediately clear whether there were any survivors. The Pamir Airways plane had been en route from the northern province of Kunduz to Kabul when it came down over the Hindu Kush mountains. The government said the aircraft lost radio contact about 30 kilometres from the capital. It was carrying 38 passengers and five crew members, said interior ministry spokesman Zemarai Bashary.

Six passengers were foreigners. "I can confirm that a Pamir Airways plane has crashed over the Salang mountains with 38 passengers and five crew members on board," Bashary said. The Antonov 24, which is a Soviet-made turboprop plane, crashed because of bad weather, said Yalda Natiq, director of communications at the Afghan transport ministry. According to a passenger list obtained by AFP from the Pamir Airways office in Kunduz, six foreigners, including a woman, boarded the plane. There were 35 men and three women, according to the name list.

The Afghan authorities said the nationalities of the foreigners were unclear. The US embassy was "investigating" their identities, a spokesman said. The Afghan government dispatched a team to the mountains to find the wreckage and search for survivors. Nato's International Security Assistance Force (ISAF) fighting against the Taliban said it was assisting, but that poor weather made the search difficult. "A manned ISAF fixed-wing aircraft has been dispatched to the last known position of the missing plane.

However, the poor weather conditions in the area are hampering the aerial search," the military said. "Two ISAF helicopters are en route to the area. Other ISAF helicopters are also on standby... to assist in any rescue effort," it said. Commercial aviation incidents are rare in Afghanistan, where travel by road can be hazardous due to the nearly nineyear Taliban insurgency. In February 2005, a Boeing 737 operated by private company Kam Air crashed in the mountains on the outskirts of Kabul during heavy snow.

There were 104 people on board, including two dozen foreigners. There were no survivors. On May 9, a man was arrested after trying to break open the windows and emergency door of an Ariana Afghan Airlines plane in an apparent attempt to bring down the aircraft, an official at the state-run airline said. The incident happened soon after the plane took off from Kabul, bound for the Iranian city of Mashhad, in what the airline official said appeared to be an attempted "terrorist attack."

Published in the Express Tribune, May 18th, 2010.
COMMENTS
Comments are moderated and generally will be posted if they are on-topic and not abusive.
For more information, please see our Comments FAQ