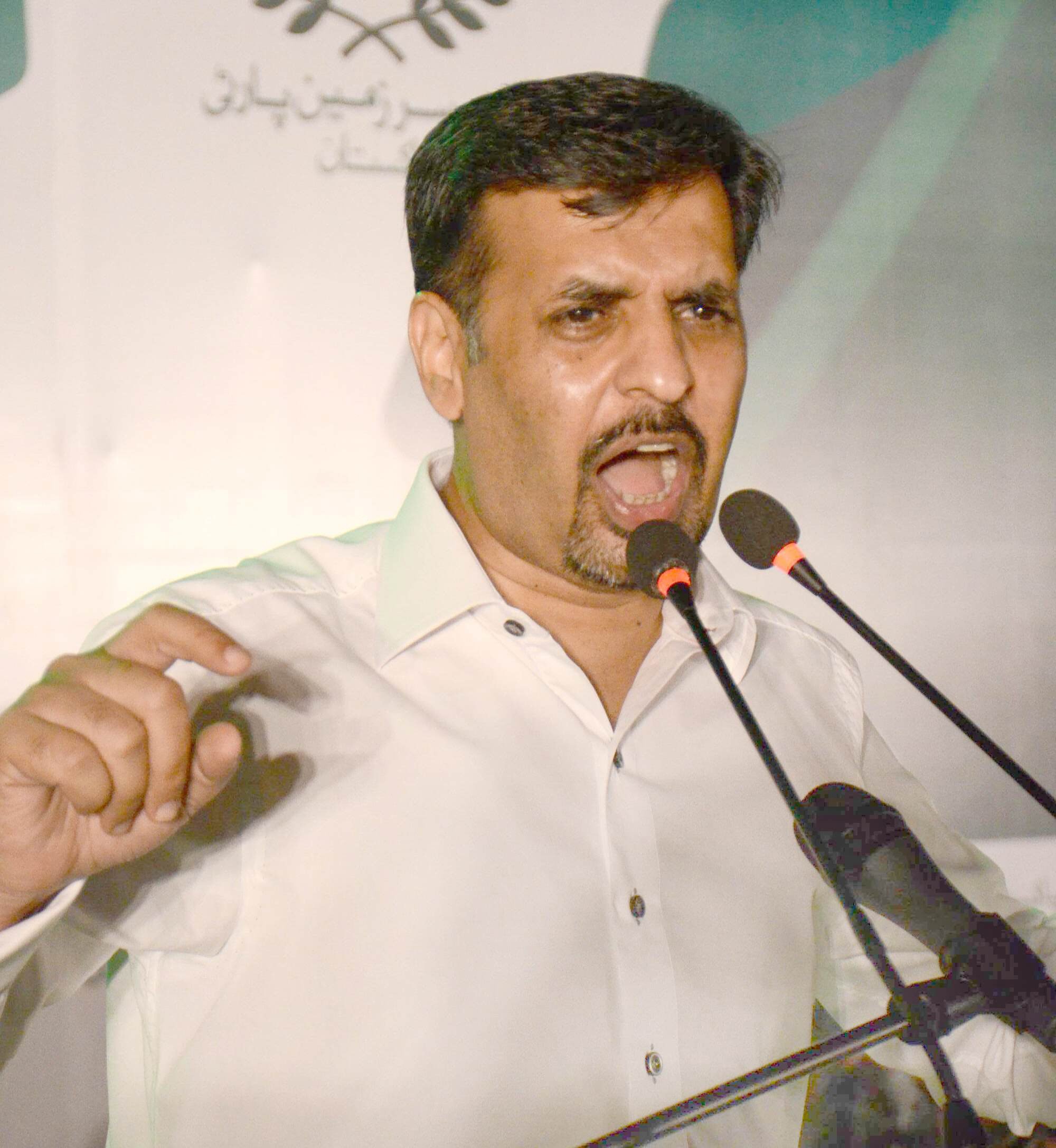 ---
KARACHI: In the last 30 years, political parties of Pakistan have based their politics on language and sectarianism. However, the politics of the Pak Sarzameen Party (PSP) revolves around the problems of the public and finding solutions to them.

PSP Chairperson Mustafa Kamal said this while addressing the protesters outside Hyderabad Press Club.

PSP won't cause public nuisance again: Kamal

"We had no air-conditioned container in which we could have found some rest," Kamal said, adding that the PSP leaders and workers protested for 19 days in severely hot weather and had sleepless nights.

He said the PSP's protest is not for getting any public post or remuneration but it wants to get potable water for the residents of Sindh.

He was of the view that Pakistan Peoples Party had encroached upon the powers of the local bodies. He criticised the Sindh government for its centralised governance and not allowing devolution of power to the local governments.

One million people will march for city's uplift on May 14: Mustafa Kamal

"The party that claims to be the owner of Hyderabad has not been able to give one good hospital to the city," Kamal maintained. He also assailed the government for being unable to take action against the 18-hour-long load-shedding in the city.

"Our protest is against load-shedding, unemployment, lack of education and health facilities," Kamal summed up, reiterating that the PSP had no vested interest in its politics.
COMMENTS
Comments are moderated and generally will be posted if they are on-topic and not abusive.
For more information, please see our Comments FAQ