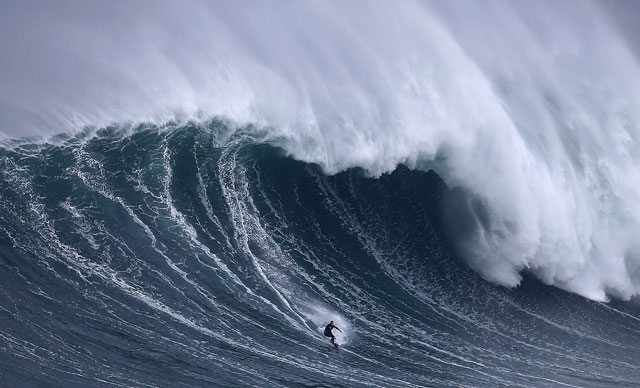 ---
LONDON: A surfer who went missing off the coast of Scotland has been found 13 miles from land after spending more than 30 hours in the water, British coastguard said on Monday.

The man, named by the BBC as 22-year-old Matthew Bryce from Glasgow, was reported missing after he set off to go surfing on Sunday morning from a beach near Campbeltown off the Scottish west coast, sparking a large search operation.

Family sees shark kill teen daughter in Australia

He was finally located on Monday evening, still with his surf board after being spotted by a rescue helicopter. "Hope was fading of finding the surfer safe and well after such a long period in the water and with nightfall approaching we were gravely concerned," said Dawn Petrie from Belfast Coastguard Operations Centre in Northern Ireland which coordinated the search.

"He was kitted out with all the right clothing including a thick neoprene suit and this must have helped him to survive for so long at sea.  He is hypothermic but conscious and has been flown to hospital in Belfast."