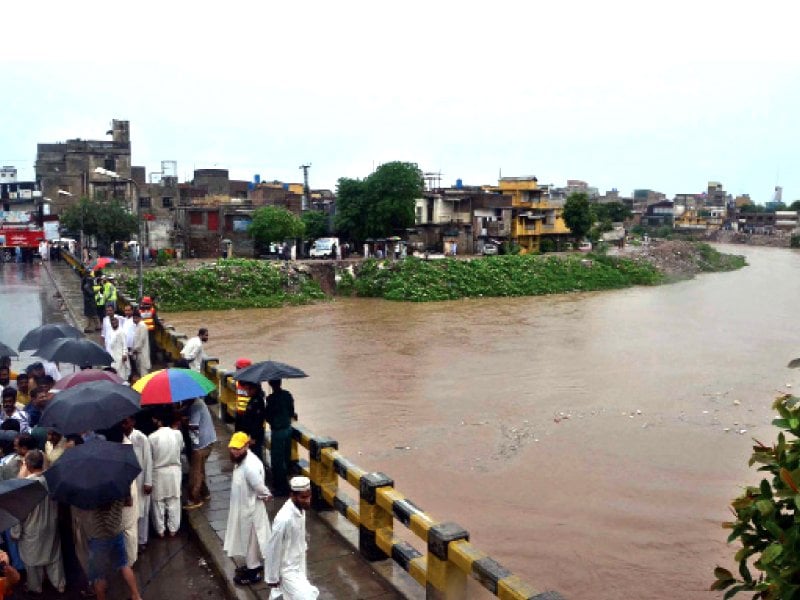 ---
RAWALPINDI: The Punjab government has finally released funds to the Rawalpindi Development Authority [RDA] to build a pedestrian bridge over Nullah Leh near Dhoke Ratta Amral.

An official of RDA on Saturday told The Express Tribune that the provincial government had released the first tranche of Rs5.35 billion for building the steel and concrete bridge to facilitate the people living on either side of the large drain. The government had previously approved the project, which is expected to cost Rs17.35 billion.

Warning systems to be restored for Nullah Leh

People living on the banks of Nullah Leh in Dhoke Ratta Amral have long been demanding that a bridge be built. Currently, locals cross the drain in makeshift lifts. The lifts are considered dangerous, especially when the nullah is flooded during heavy rains. Currently, there is only one pedestrian bridge over Nullah Leh, located near Gawalmandi.

Nullah Leh enters Rawalpindi from New Katarian and passes through the thickly populated areas of Pirwadahi, Hazara Colony, Ganjmandi, Ratta Amral, Saddar, Gawalmandi, Dhoke Chiragh Din, Marrir Hassan and parts of Chaklala Cantonment.

While funds have been released, construction of the bridge is not expected to start before June. The remaining funds for the bridge are expected to be released in the next fiscal year.

Published in The Express Tribune, April 30th, 2017.