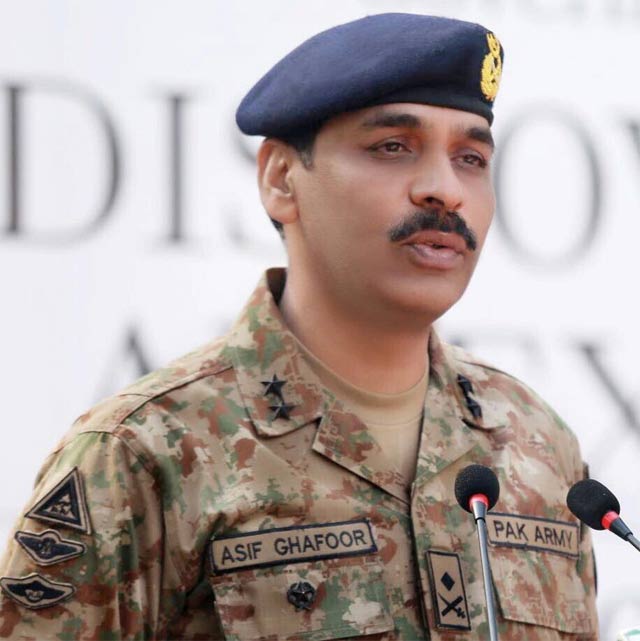 ---
The Pakistan Army on Saturday afternoon rejected as 'incomplete' a notification from Prime Minister's Office on Dawn Leaks.

The notification on Dawn Leaks is incomplete and not in line with recommendations by the inquiry board, DG ISPR Major General Asif Ghafoor wrote on microblogging site Twitter.


Notification on Dawn Leak is incomplete and not in line with recommendations by the Inquiry Board. Notification is rejected.

— DG ISPR (@OfficialDGISPR) April 29, 2017


The tweet came minutes after the Prime Minister's Office said that Nawaz Sharif had accepted the inquiry committee's recommendations. There was no immediate reaction from the Prime Minister House over the rejection of its notification.

Sources, however, told The Express Tribune that the prime minister has not reviewed the matter since he is on a political visit to Okara.

PM sacks Tariq Fatemi over Dawn Leaks controversy

It is expected that the premier will chair a meeting on Sunday on the Dawn Leaks issue to study options, including withdrawal of the notification that mainly holds his Special Assistant on Foreign Affairs Tariq Fatemi and Principal Information Officer Rao Tehseen responsible.

Premier Sharif's trusted aide Ameer Muqam said he was clueless about the Prime Minister House's future course of action. "I haven't been able to communicate with the prime minister. As soon as I get in touch with him and get to know the policy line, I'll share with you," he told The Express Tribune.

The government had set up the inquiry committee last year to probe the controversy surrounding a controversial report published in English-language daily Dawn about a high-level meeting on national security.

Foreign Office refutes 'malicious allegations' against Tariq Fatemi

According to the notice issued by the government, Premier Sharif approved the inquiry committee's recommendations to remove Tariq Fatemi from his post. He also directed that the role of Dawn, its editor Zafar Abbas, and reporter Cyril Almeida in the instant matter shall be referred to the All Pakistan Newspapers Society (APNS) for necessary disciplinary action to be taken against them, the notice read.

The premier also approved the committee's recommendation that PIO Rao Tehsin Ali shall be proceeded against under the E&D Rules 1973 on the charges based on findings in the instant report. Further necessary action may be taken accordingly by the concerned ministries and divisions, the notice added.




In the controversial story attributed to unnamed sources, Almeida had reported that in the Oct 3, 2016 high-level meeting on national security, the civilian leaders had spoken about the 'growing diplomatic isolation' of Pakistan for lack of action against some militant groups. Reportedly the ISI chief was present in the meeting attended by a number of functionaries, including Premier Nawaz Sharif and his brother Shehbaz Sharif.

The news report had whipped up a storm and while the federal government had repeatedly denied it as 'fabricated and planted', the military brass had called it a breach of trust on national security.