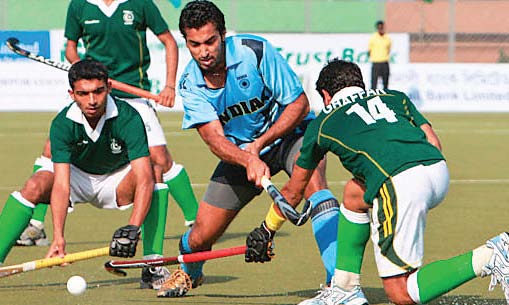 ---
KARACHI: Former hockey player Samiullah said on Monday that the team did well and should be groomed.

Although Pakistan ended at fifth spot in recently concluded seven-nation Azlan Shah Hockey Cup in Malaysia, the new look Pakistan side performed better than they performed in the World Cup according to Samiullah.

"The way the Pakistan hockey team performed in the Hockey World was highly disappointing. However, they did better in the recently concluded Azlan Shah Cup especially considering the fact that the team has many new players in its fold in the later tournament," Samiullah told PPI.

Pakistan ended up in fifth place in the Sultan Azlan Shah Cup when they defeated China 6-5 on penalty strokes after the two teams were tied 1-1 at the end of regulation and extra time.

"I would recommend that the federation should stick to its decision to bring in young blood and groom them by organizing as much tournament they can ahead of the Asian Games in November," he added.

''The apparently bad results at Azlan Shah Cup should not disappoint us and these players should be given more time to gain some experience in the international circuit,'' he said.

He further said that Pakistan need to work on their deep defense and make some more effective combinations in the forward line.

He said that young players were also needed because there is not much time left for prestigious Olympics and the top teams have already started preparing itself for the event.

"Pakistan needs to start its preparation for the Olympics and induce young blood in the team. The senior players would not be able to deliver Pakistan in the event so the federation should start working on its new lot that would be featured in the Olympics," he said.

He said that the federation should bring two or three more young players under its magnifying glass ahead of the London Olympics 2012.

While255 irrigation channels and 200 water harvesting structures have been identified, surveyed and cost estimated and the construction work will start in June. Meanwhile, 7,635 farmers have been trained including 2,134 women in improved agriculture practices.