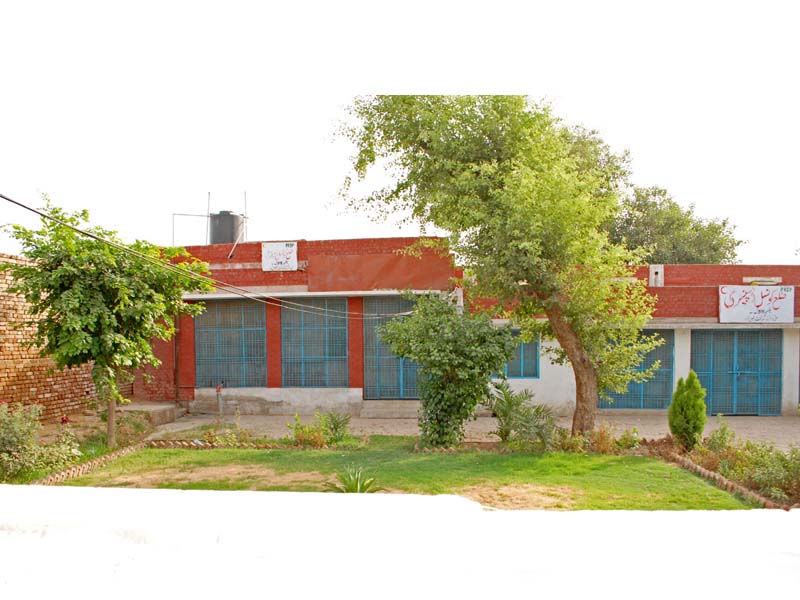 ---
FAISALABAD: Gangapur, one of the biggest and the most modern village of its time, is grappling with several problems due to constant negligence of the authorities.

The village is located at Jaranwala Nankana Road, about 60 kilometres away from Faisalabad city. Sir Ganga Ram was born in April 1851 at Mangtanwala (a town of Nankana Sahib) about 66 kilometres from Lahore and 14 kilometres from Nankana Sahib. Sir Ganga Ram passed matriculation from the Government High School and joined the Government College Lahore in 1869. He won a scholarship from Thompson Engineering College Roorkee in 1873. He was appointed Assistant Engineer and called to Delhi to help in the construction of the Imperial Assemblage. He died in London on July 10, 1927.

Sir Ganga Ram designed Lahore High Court and General Post Office, Mall Road Lahore and his works also include the construction of various buildings like museum, Aitchison College, Mayo School of Arts, Government College's chemistry block and Mayo Hospital's Albert Victor wing and many more.

Likewise, he also played an important role in the construction of famous Lyallpur Clock Tower and its eight bazaars.




Gangapur village is known for portraying the vision of Sir Ganga Ram, an engineer by profession, who established this village on the land granted by the then Britain government.

Initially, it was just an agriculture oriented project which was established by him during 1880-1900 and was named as Gangapur. The project was developed on most modern and scientific lines with the provision of modern machinery, including steam and electric power devices. The entire system for development and making the village suitable for rehabilitation in systematic manner was also devised by him.

He was also one of the outstanding and progressive farmers of his time. He purchased hundreds of acres of barren land in Lyallpur (Faisalabad) and 50,000 acre in Montgomery (Sahiwal) on lease. By the dint of his engineering skills and modern irrigation methods, he turned the arid lands into fertile fields. Gangapur was established with latest agricultural technology, tools and facilities.

About Gangapur agricultural project, Sir Edward Douglas McLagan, the then Punjab governor, specially visited the farm in 1920 and termed it "a miracle and skillfully developed village of the subcontinent by an individual".

Gangapur was the first farm to introduce a mechanical reaper, riggers, harrows, scythes, sprays and new type of gardening instruments were among the many modern designed and improved tools used.

In 1898, Sir Ganga Ram established steam pressure system (Bamba) for irrigation purpose. Boilers had generated steam pressure to lift water from the channel to irrigate wheat and other crops. This system had also created a jet of water about 8 to 10 feet from the surface of the earth and that was used to transfer water form low level to high level for the irrigation. It also produced electricity for a sugar mill and other projects of irrigation. This system served the residents of the village till 1998. This system was closed due to huge consumption of fuel. More than 400 kilogrammes of wood had to be used to run it.

Meher Nazir Ahmad, a senior journalist from Jaranwala, said Sir Ganga Ram also designed churches, mosques and temples in Jaranwala.

He said Ganga Ram donated his personal house for a girls' college in Lahore. Ganga Ram also invented a historical horse trolley which is locally known as Anokhi Sawari (strange transportation) which was launched by him in 1903 from Buchyana to Gangapur village. This is a two-feet wide narrow rail track and three kilometres long where passengers are being carrying in trolley with the help of a horse that pull it on the track.

Published in The Express Tribune, April 27th, 2017.
COMMENTS
Comments are moderated and generally will be posted if they are on-topic and not abusive.
For more information, please see our Comments FAQ