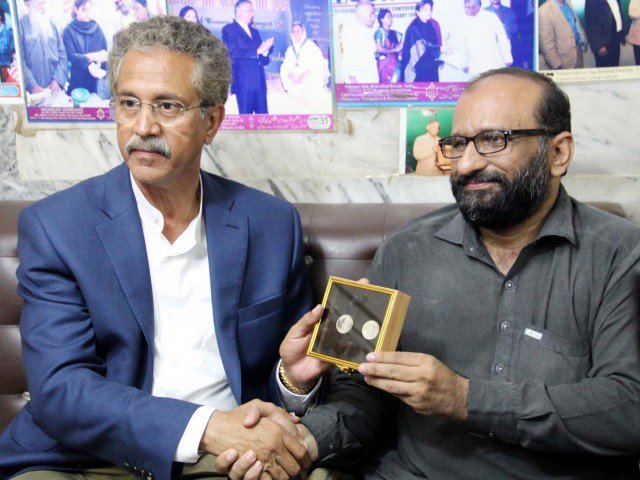 ---
KARACHI: Ten ambulances were donated on Wednesday by Edhi Foundation head Faisal Edhi to Karachi Mayor Wasim Akhtar for the Karachi Metropolitan Corporation [KMC] fire department.

The mayor visited the Edhi Centre in Mithadar, where children, residents of the centre, welcomed him and was later presented the ambulances.

Faisal Edhi to soon start flying aircraft to rescue patients

Faisal, while talking to the media, said the city's fire department lacks resources and cannot handle a huge metropolitan city like Karachi where there are hundreds of buildings and a population of over 20 million.

He said the department needs the government's urgent attention, as rescue facilities in the city directly depend on this department. Faisal also said the local government should be supported by the provincial government as increased coordination between the two would result in residents being served better.

Edhi ambulances to soon have trained paramedics on board

Akhtar said he felt a sense of pride at being able to stand in the Edhi Centre from where late philanthropist Abdul Sattar Edhi served the city for decades. He also expressed his satisfaction at Faisal's generosity.

"It pleases us that Faisal has also taken the same path of humanity his father walked on all his life. They are role models for the rest of us," said Akhtar.

He also remarked on the strange situation in which a welfare organisation is donating ambulances to the government. The mayor criticised the provincial government and said it is busy granting permission for the construction of high-rise buildings but is not focusing on strengthening the fire and rescue department.