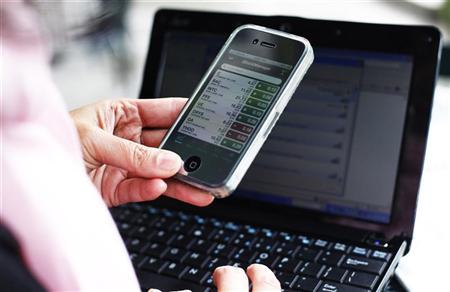 ---
Every minute, 26 Pakistanis access the internet for the first time. By 2020, more than 65 million of them will be using 3G and 4G/LTE on their phones. There will also be 163 million mobile subscribers by then – roughly 89 per cent of the population of Pakistan. Add to this mix the fact that around 60 per cent of our population is below 30 and the rising trend of start-up businesses in Pakistan – and it's clear that Pakistan has a bright future online.

E-commerce in Pakistan has had a slow start and is still finding its legs but pushed by 3G and 4G/LTE, it is set to cross $1 billion by 2020. This may seem quite low, given that the country's overall retail market is worth $152 billion but Pakistan's e-commerce is not faltering. Take the example of Black Friday 2016; it was a massive success for almost every participating e-retailer in Pakistan. Adam Dawood, head of Yayvo.com, agrees with the assessment. "There have been massive strides in e-commerce in the last two years, especially in the online retail market sector. Yayvo has exceeded its revenues of the previous year in the first five months of this financial year," he says.

SBP to develop e-commerce policy

Pakistan's explosive online growth has not gone unnoticed. This year on the sidelines of the World Economic Forum in Davos, Alibaba Group chairperson Jack Ma met with Prime Minister Nawaz Sharif to express his interest in investing in Pakistan's e-commerce sector. Barely two months later, a delegation from Alibaba landed in Islamabad and held meetings with Finance Minister Ishaq Dar and other officials. Just last week, a delegation headed by Alibaba President and Director Michael Evans met with PM Sharif.




Farees Shah, the general manager of video-on-demand service iflix, says there are very few countries in the world which have as impressive figures of internet growth as Pakistan does. "Pakistan is one of the fastest growing markets in the world and the 3G and 4G technologies are playing a significant role in that. Right now, depending on who you ask, there are roughly about 37 million mobile broadband users in Pakistan. We are adding a million 3G and 4G users every month for the last 3 years," he shares.

The industry has phenomenal potential to grow and local investors have shown commendable ability to shape the economy through electronic commerce but there is still a long way to go. Imran Ali Khan, the CEO of Zameen.com, believes that there is room for growth as a large number of consumers remain offline but if the technology infrastructure keeps up, Pakistan's e-commerce is definitely going to touch new heights.

Pakistan has seen a sharp rise in incubators and accelerators aimed at fostering and mentoring entrepreneurs and their start-ups. Microsoft, Telenor, Google, the Pakistan Software Houses Technology, the Punjab Information Technology Board, LUMS, GIKI and IBA are just a few of the organisations which have established incubators in the country.

Whenever e-commerce or other online services make inroads into new markets, they tend to cause disruptions at very fundamental levels, i.e. they tend to change the way people live their lives. In Pakistan particularly, this sort of disruption is just around the corner, and you can even see it happening in many sectors already. "The online classifieds industry, to which Zameen.com belongs, for instance has completely changed the way people make their decisions and transact with regards to everything from real estate and jobs to cars and small everyday items. This phenomenon, I think, is poised to take a much wider hold," Khan says.

Alibaba president impressed with IT growth in Pakistan

With a lack of venture capitalists and very little investment in the industry, Pakistan is struggling in the sector. One of the major complaints that venture capitalists have is the absence of experience in new start-ups as they need someone who knows how to run a business.  The concern makes sense: The Startup Genome Report Extra on Premature Scaling co-authored by Berkeley and Stanford faculty members states that more than 90 per cent of start-ups fail, primarily because of self-destruction rather than competition. For the 10 per cent who survive, most encounter several near death experiences along the way.

Nadine Malik, the CEO of Jovago, is of the opinion that the government should take initiatives to support and bolster e-commerce in Pakistan. "We need regulations and incentives for the industry. There are lots of opportunities in Pakistan. Transportation services like Uber and Careem are extremely popular and the online retail business is booming. I believe that financial technology (FinTech) is going to be the next big thing in Pakistan," she says.

Zameen.com's Khan also believes that FinTech is the future. "I think FinTech in general and mobile payment solutions in particular is something that hasn't been fully explored yet. There is no infrastructure in place around it, so to speak, but there is a lot of potential in the field. The major verticals such as property, jobs, automotive and transportation all have leading players now, so where there is room for innovation is obviously the areas where the Pakistani ecosystem is lacking," he says.

"Once payment gateways are more streamlined, there will be room for a lot of new stuff in everything, especially entertainment, concierge services and crowd-sourced services. E-commerce and digital classifieds are definitely growing the quickest and have the most potential in terms of market size and scope."




While classifieds, travel and FinTech are on the rise, the easiest way to make consumers sit up, log on and spend money is fashion. "Globally, the biggest chunk of e-commerce is fashion and electronics. That's what sells. One interesting thing to note is that the 18-35 age bracket is the most important; they are leading us into the next millennium. This is because the 18 to 35-year-olds are making all of the technology decisions in the household. They have the final say if everyone will use iflix, Netflix or cable. What phone a parent will buy is very much driven by what their kids tell them to buy," iflix's Shah says.

Online freelancing grows in Pakistan, earnings reach $1b

Yayvo's Dawood wholeheartedly agrees. "Fashion is a big seller. March was the beginning of lawn season and its everywhere: radio, billboards and everybody is buying it. Even Yayvo is promoting it and selling it on the website. Shopping online has become extremely easy. While it is easy to buy things physically in cities like Karachi but with online shopping anyone from across Pakistan can buy from the comfort of their home. I had to travel from Islamabad to Lahore a few weeks back and all I had to do was to go to the Daewoo website and book my ticket online," he shares.

With such shifts to convenient shopping, traditionally retail industries have also started to aggressively explore entry into e-commerce, either directly or through marketplaces.

Pakistan may be lagging behind the rest of the world but the country's e-commerce is on the cusp of stability and prosperity for not only its business owners but also the society at large.

Ameer Hamza is a Karachi-based freelance writer. He tweets as @iamAmeerH
COMMENTS (3)
Comments are moderated and generally will be posted if they are on-topic and not abusive.
For more information, please see our Comments FAQ