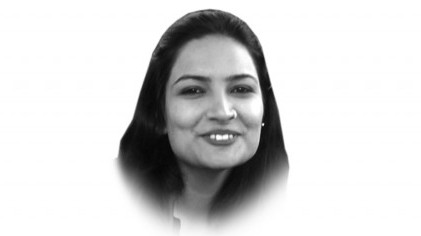 ---
There is something about Jamshed Dasti that makes him irresistible to those who walk the corridors of power. No matter how big his transgressions are, he is always forgiven and welcomed back with arms open wider than before. As the chairman of Parliamentary Committee on Sports, he accused Younis Khan of match fixing and got away with it. Dasti then went after the hockey players for the unforgiveable crime of hugging a female fan and fined them half their match fee.

Instead of complaining about his preposterous claim of soiling Pakistani cultural values (whatever they are), the team paid the fine and said sorry.

He was then barred for three days by the speaker of the National Assembly from attending sessions for using 'non parliamentary language' while quarreling with Faisal Saleh Hayat of the opposition. Was he reprimanded by his party's leaders? No. Was he told to start acting like a responsible politician? Not really. He probably received a pat on the back for riling Hayat because that's how politics is.

Earlier this year, he was accused of using a fake degree for contesting elections in 2008, when it was mandatory for candidates to have a bachelor's degree. Fearing disqualification by the court, he resigned as a member of the National Assembly. Quite surprisingly, he was rewarded with the post of adviser to the prime minister on dairy and livestock. As if this wasn't enough, he was then rewarded by the PPP with an NA by-election. The prime minister campaigned for him at the expense of tax payers and announced a major Sui gas project for the town during the election rally — which is in itself against Election Commission rules.

During the same rally, Dasti said that he had not committed any crime and that the real decision lay with the people. And they made their decision — by electing him to the seat.

The prime minister has defended what he did by saying he was merely following his party's policy. Dasti had been caught lying by a court, when he resigned his seat earlier. This is a crime punishable by law. Instead, he was given a seat in the National Assembly.

Do the government and the PPP take us to be fools? Surely, the point is not that a graduation requirement is needed or not needed but rather that Dasti obtained a degree under false pretences and presented it as real to contest the 2008 election and when caught by a court, he did resign.

So his guilt on that score was proven. It shouldn't matter that now the degree requirement isn't there or that a dictator introduced it — the point is that a man who wilfully played with the trust of his constituents was yet again given a ticket by the ruling party.

Published in the Express Tribune, May 18, 2010.
COMMENTS (28)
Comments are moderated and generally will be posted if they are on-topic and not abusive.
For more information, please see our Comments FAQ