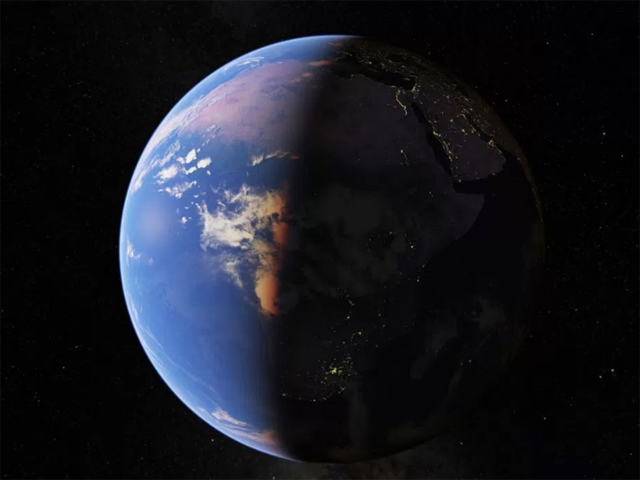 ---
Google Earth has always been the go-to place for those who like to explore the world. However, with the latest update, Google Earth has changed, in a better and amazing way.

The new Google Earth, which was unveiled on April 19, is available on Google Chrome and Android. "With the new Earth, we want to open up different lenses for you to see the world and learn a bit about how it all fits together; to open your mind with new stories while giving you a new perspective on the locations and experiences you cherish," said Google Earth Product Manager Gopal Shah in a blog post.

Google Maps latest feature is something we've all been waiting for

The first new feature added to Google Earth is the "Voyager". It offers a five-page magazine of places that Google thinks you should explore each with a short curated story.




"We've joined up with some of the world's leading storytellers, scientists and non-profits to bring the planet to life with Voyager, a showcase of interactive guided tours," said Shah.

Google Maps will now let you share your location in real time

The magazine-like feature starts with the Natural Treasures from BBC Earth, then head to Gombe National Park in Tanzania and hear from Jane Goodall about her team's chimpanzee research and conservation efforts. "With more than 50 immersive stories in Voyager, and more added weekly, there are lots of adventures to choose from," he added.

Explore and learn about anywhere

If you are not sure what are you looking for on Google Earth, hit the "I'm Feeling Lucky" feature and it will take you somewhere unexpected. There are 20,000 different places that you can discover with this new feature.




Once you've landed on a point of interest, you can open a "Knowledge Card" to learn history and facts about that place and see more pictures of it. Further, you can also flip through the stack of cards and discover related places.

What is missing?

Another interesting new feature of the Google Earth is "What Is Missing?" It is an interactive story played out with a deck of cards containing a brief history of species' declining population, linked to relevant locations.

Explore the world around you in 3D

With the new 3D feature, you can explore any place on earth from any angle. "Swoop around the Grand Canyon and see geological layers, or check out the majestic architecture and pristine grounds of the 500-year-old Château de Chambord in the Loire Valley in France."




You can also share a postcard of the exact view that left you breathless. The recipient of the postcard can then click the link to jump right to where you were (virtually) standing.


Tried the feature out? Have something more to add to this story? Share it in the comments section below!