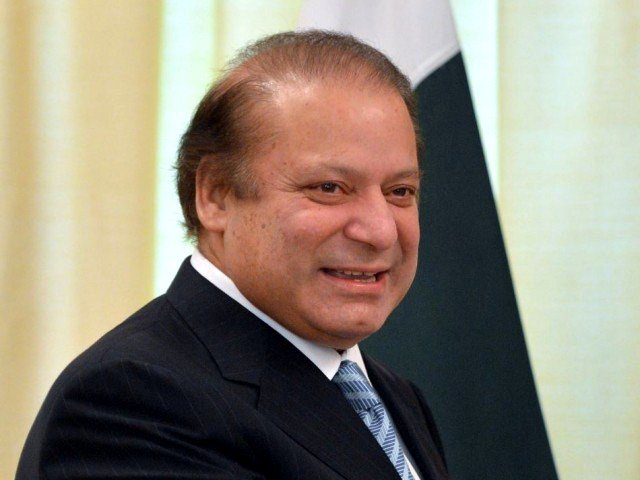 ---
As Prime Minister Nawaz Sharif breathed a sigh of relief in response to the Supreme Court verdict on the Panamagate case that allowed him to continue in office by the narrowest of margins, the nation took to Twitter to express its reaction.

Just two hours before the Supreme Court of Pakistan announced the verdict, PM Nawaz's daughter Maryam Nawaz said she's "amazed and humbled" by the "overwhelming support" for the prime minister.

"Whatever the verdict, I'm amazed and humbled to see the overwhelming support for Nawaz Sharif. For a leader, that's the most prized possession," the premier's daughter tweeted.

After the verdict, which allowed PM to stay in power pending a probe by a JIT, Maryam Nawaz took to Twitter to thank her father's supporters. In the pictures she posted, the PM was seen hugging his younger brother, Punjab CM Shehbaz Sharif.


Praise & glory be to Allah alone. Shukrana & mubariks 😍 pic.twitter.com/yM92bIJJoc

— Maryam Nawaz Sharif (@MaryamNSharif) April 20, 2017


Some questioned why PML-N was celebrating, seeing that the verdict did not clear the Sharif family of corruption.


Not one judge found Nawaz Sharif innocent. Why is PMLN celebrating? https://t.co/ATnCmFqlYK

— Farooq (@frooq) April 20, 2017
A respected Judge said that #PanamaCase Verdict will be remembered centuries.
I don't find any such thing in the verdict.#CompromisePlus

— حورین فاطمہ (@fatima_horain) April 20, 2017


Some pointed out how it was a favourable result for the PML-N despite the JIT probe.


As I'd predicted, the verdict is rather anticlimactic. Not the best possible outcome for the govt, but close to it.#PanamaCase #Pakistan

— Michael Kugelman (@MichaelKugelman) April 20, 2017


https://twitter.com/hyp3rfr3ak/status/855001074926616576

Other didn't think as much.


A sitting prime minister will now appear before a JIT that will have, among others, members of Military Intelligence and ISI. #PanamaCase

— Syed Talat Hussain (@TalatHussain12) April 20, 2017
Now does everyone get why the PPP did not go to court? #PanamaCase The N better wake up. Now the people will begin their own trial

— SenatorSherryRehman (@sherryrehman) April 20, 2017




PPP politicians had some strong views, claiming the verdict shows the SC has a bias towards the PML-N.


Punjabi PM vs the rest 🤔#GilaniDismissed https://t.co/XnR5Ze3dJF

— Bakhtawar B-Zardari (@BakhtawarBZ) April 20, 2017
Our opinion that Judiciary has different standards 4 PPP & others has stands vindicated. Strong Judicial Commission wud b better than JIT

— Senator Saeed Ghani (@SaeedGhani1) April 20, 2017


Shahbaz Taseer summed up the situation pretty well.


April 20, 2017




Prior to the verdict, the nation took to Twitter to express their views.

The wait was real..

https://twitter.com/awasssatti/status/854964094172106752


Bilkul Game of Thrones Season 6 Episode 9 waali feeling aa rahi hai.#PanamaCase pic.twitter.com/RiFUwPTkVc

— SIR .. (@SirJohnRoe) April 20, 2017


Some took the opportunity to continue to troll PML-N.


@qatarairways arrived at Islamabad airport 2 pickup #NawazSharif #GoNawazGoNawazGo #GoNawazGo #PanamaCase #PanamaCaseDecision pic.twitter.com/PIeT1c165P

— Shαhzαd Ahmαd 🇵🇸🇵🇰 (@s_h_a_h_z_a_d) April 20, 2017


https://twitter.com/Pk_ho_kia/status/854953500924534784

https://twitter.com/ayeshamaria007/status/854967604573765632

Some brought in a touch of Bollywood, while others had no hope


#PanamaCase Tareekh Pe Tareekh continues . pic.twitter.com/lUypCU6VNm

— Farhan Ali (@FarhanAliShah1) April 20, 2017


https://twitter.com/giveawayjusa/status/854979541357481984

https://twitter.com/HaroonRsh/status/854724355850469376

...and then there were loyalists


Great leader Mian #Nawaz #Sharif great

— Muhammad Humza Butt (@Humzabutt85) April 20, 2017


https://twitter.com/NAJEEB198/status/854980393640046592


COMMENTS (6)
Comments are moderated and generally will be posted if they are on-topic and not abusive.
For more information, please see our Comments FAQ