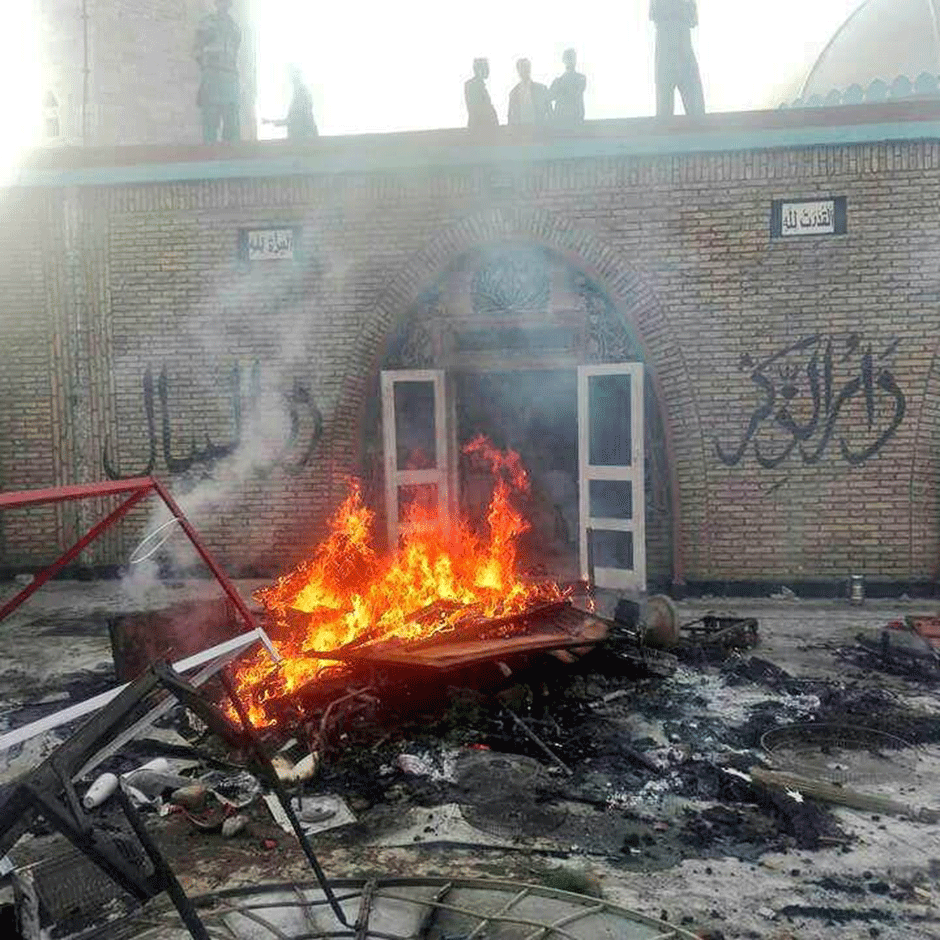 ---
LAHORE: A division bench of the Lahore High Court dismissed on Monday appeals filed by two convicts for attacking an Ahmadi place of worship in which 27 had died and several others injured in the Model Town area of Lahore on May 28, 2010.

The bench, headed by Justice Sadaqat Ali and comprising Justice Shahram Sarwar, upheld the death sentence awarded to Muaz alias Muaviya, upheld the life term awarded to a convict named Abdullah.

Both persons were allegedly overpowered by the Ahmadis and handed over to law-enforcement agencies.

Ahmadiyya community leader killed in gun attack

Subsequently, both accused were produced before the court for trial. No one was held for attacking another place of worship on the same day in Garhi Shahu area in Lahore which left 61 dead.

Punjab's Deputy Prosecutor-General Tariq Javed said that appeals of both persons were dismissed after charges against them were proved out of any doubt. He said that one of the convicts, Abdullah, was a juvenile when the offence was committed. Subsequently, he was tried as a juvenile and awarded maximum punishment as a juvenile.

On January 16, 2015, an anti-terror court had sentenced both of them for carrying out the deadliest attack on the Ahmadi community in Pakistan.

On May 28, 2010, at least 88 people were killed in gun-and-bomb attacks at Ahmadis' places of worship in Garhi Shahu and Model Town areas in Lahore.

"The accused Muaz (alias Muaviya), 27, was awarded death sentence on seven counts of murder and terrorism for attacking the Ahmadis' places of worship. The court awarded death sentence on three counts under Section 7A of Anti Terrorism Act, death on three other counts under Section 302 (Punishment for pre-meditated murder) of the Pakistan Penal Code and another death sentence under Section 3 (Punishment for causing explosion, endangering life or property) of the Explosives Substances Act, 1908.

The court awarded life imprisonment to Muaviya's co-accused, Abdullah, 17, on nine counts of terrorism and use of explosives. They were also fined Rs3 million each.

13 horrifying pictures of the siege on Ahmadi place of worship in Chakwal

The counsel of the convicts said that he would file a mercy appeal before the Supreme Court.

The attacks triggered gun-battles lasting more than two hours with police and commandos.

Muaviya and Abdullah were detained at the scene. Two other suspects are still at large, according to officials.

Gunmen later attacked Jinnah Hospital where victims were being treated, killing 12 more people.
COMMENTS
Comments are moderated and generally will be posted if they are on-topic and not abusive.
For more information, please see our Comments FAQ