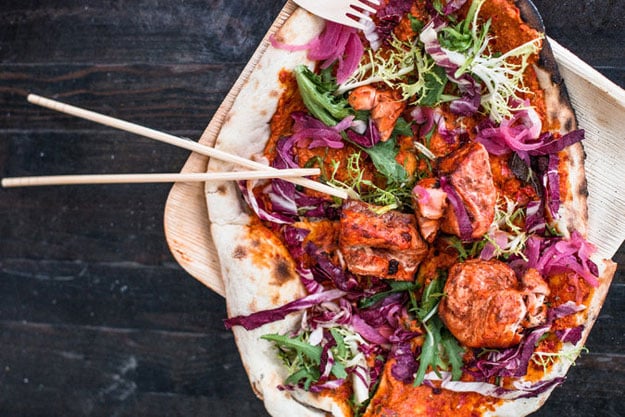 ---
LAHORE: As food quality and hygiene is now a focal concern, restaurant patrons may soon be granted the legal right to inspect kitchens to examine the products used first-hand.

Starting this week, the Punjab Food Authority will make arrangements to ensure kitchens are accessible to any customer who wishes to check cleanliness or expiry dates etc.

However, food outlets will be allowed to maintain their own standard operating procedures (SOP) to avoid any food contamination as a result of visits. In addition they are also liable to show the information of visits to their kitchens.

Punjab Food Authority (PFA) Director General Noorul Amin Mengal says it is the right of patrons to see what they are paying for and eating. "No food outlet can deny any consumer this right," he asserts. "The PFA, regardless of its staff strength, cannot keep an eye an all eateries. However, with this enforcement, people will be able to visit the kitchen and report any violation of food standards." He says a lot of violations can only be determined through inspection.




Mengal adds irregularities can then be reported to the PFA via an android application, Facebook or by phone.  Furthermore, people will not be allowed to create any trouble for the kitchen staff, he says.

"It will also give the customer a sense of security," the PFA DG says. "Patrons can also report if they are denied the right [to a visit] without any logical reason."

For many outlets, it will not be possible to comply with these orders, says the manager of a leading restaurant in the city. He tells The Express Tribune that the kitchen area of many restaurants hardly has enough space for waiters to pass through and collect the order from chefs. "In such a situation, bringing people in for a visit will crowd the kitchen even more, making movement impossible," he underlines.

Minimum place is given to kitchen in any café or restaurant, whereas the maximum space is designated for seating, he says. The manager continues that if people are allowed inspect every product, it will be a complete mess. "Kitchens are not designed as shopping malls with display shelves where people can stroll and glance at products," he quips.

Hammad Paracha, the head of Magnum Foods, a company working with foreign food franchises in the country, says consumers should first be made aware of the items that can be checked in a kitchen. "How is it possible for a layman to determine what can be checked in a kitchen?" he asks. "Without a consumer awareness programme, it will not only be a futile exercise, but a nuisance for the food businesses." He adds if PFA wants to make this programme of any use, it should also issue a booklet of guidelines.

Published in The Express Tribune, April 18th, 2017.
COMMENTS (3)
Comments are moderated and generally will be posted if they are on-topic and not abusive.
For more information, please see our Comments FAQ