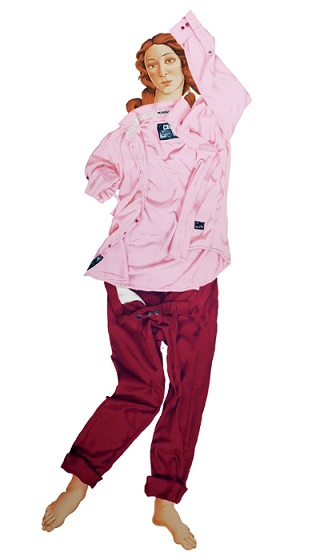 ---
KARACHI: Muhammad Sulaman has yet again explored his surroundings and has taken inspiration from daily life in his recent artworks, titled 'Comedy of Errors', which is currently on display at Artscene Galleries in Clifton.

"[My work] has evolved over the years, which is [usually inspired] from the daily experiences of life," the artist said, referring to his latest exhibition. Sulaman has done Bachelor's of Fine Arts in miniature paintings from National College of Arts in Lahore in 2015.

Women entrepreneurs: 3-day handicraft exhibition concludes 




Using the medium of gouache on wasli, his satirical work is based on daily life. "Using the technique of miniature art for my contemporary work, I strike the imagery with a strong urge to yield and give my own two cents on daily life," Sulaman said. "From the holes in the socks to the torn shoes, all are greatly inspected. All this belong to the material world and these every day instances happen all the time."

According to Sulaman, he first experiences these things happening in his daily life and then paints them. "From cynical to perverse attitude towards life, these art pieces become a part of a person's memory, which are no longer dazed but too obvious to feel," he said.

Group exhibition: Colours on canvas depict political turmoil

The artist gives a very direct appeal, just like the writer Ghulam Abbas gave to his writings, with vivid description and minute details. Sulaman himself compares his paintings to the work of Abbas's writing.

The latest work of Sulaman on display is a pun on daily existence that humans have with life, body and the clothes they wear. He is induced with his surroundings to such a great extent that he deals with all of this on the same note.

The exhibition is open at Artscene Galleries till April 17.
COMMENTS
Comments are moderated and generally will be posted if they are on-topic and not abusive.
For more information, please see our Comments FAQ