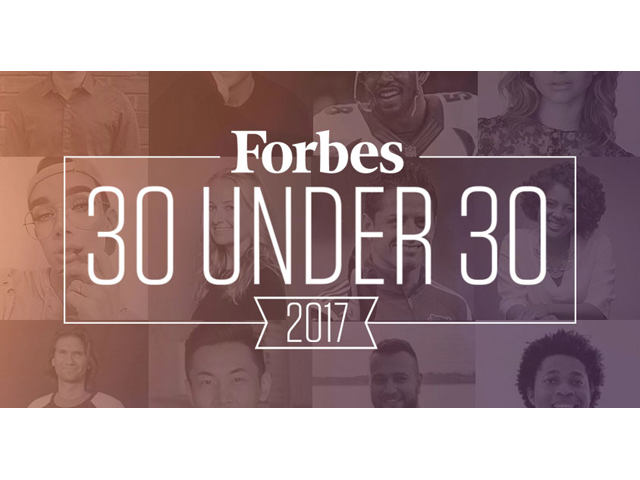 ---
Two Pakistani startup founders have been named in the Forbes' 2017 '30 Under 30 Asia' list.

Forbes 30 Under 30, which is a set of lists issued annually by Forbes magazine, recognises the brightest young minds. The 2017 Asia edition highlights 300 of the region's best young entrepreneurs, innovators and game changers across 10 different fields.

This year, two Pakistani entrepreneurs have been featured in Retail & Ecommerce and Enterprise Technology categories in recognition of their remarkable achievements.

Waqas Ali, 29, co-founder Markhor

Waqas Ali, 29, who co-founded Markhor, a luxury men's shoe brand to promote the country's indigenous shoe craft, has been named in the Retail & Ecommerce category of Forbes 30 Under 30  Asia list.

This Pakistani startup is making handcrafted MacBook sleeves and pads

Markhor earned fame for its handcrafted footwear and went on to become the first Pakistani startup to be granted admission into the prestigious Y Combinator. The brand retails online, cutting out the middle-man system and helping small-time artisans make a profit.

Last month, Markhor launched another Kickstarter campaign introducing its new product line featuring leather sleeves and pads for MacBook users. They have already raised $12,833 against their goal of $5,000.

Bilal Athar, 27, CEO Wifigen

Bilal Athar, 27, is the CEO of Wifigen, a cloud-based WiFi hotspot system which enables companies to create a custom login interface for visitors. It also provides corporate clients with a cloud-based dashboard where they can see demographical data of people visiting them and further interact with them through email.

Pakistani filmmaker featured on Forbes '30 Under 30 Asia' list

Athar, who is largely self-taught, founded Wifigen in 2014, and his customers include Singapore's Changi Airport, the island of Tahiti, and Unilever. He is now looking to incorporate artificial intelligence into Wifigen's algorithms.

Besides Ali and Athar, Pakistani filmmaker Shahnawaz Zali has also made it to Forbes '30 Under 30 Asia: Entertainment and Sports' list. Zali, who hails from Lahore, is a graduate of Northwestern University Qatar Campus and has won international accolades for his films. His documentary '100 Steps-Sau Qadam' was nominated as the Best film in the Narrative category for the 43rd Student Academy Awards.