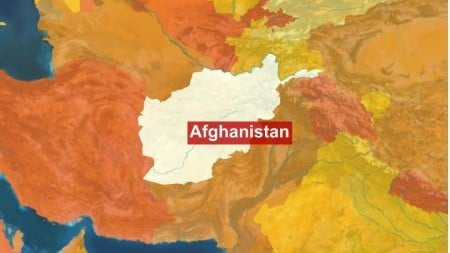 ---
KABUL: A local Pamir Airways plane with 38 passengers and five crew on board, including some foreigners, crashed in Afghanistan on Monday, the interior ministry said.

The airplane was en route from the northern city of Kunduzto the capital Kabul and went missing around 8am local time this morning. Planes normally cross the mountainous Hindu Kush region on this route.

"I can confirm that an aircraft carrying 38 passengers plus five crew has crashed somewhere in Salang Pass," Interior Ministry spokesman Zemarai Bashary told Reuters after receiving a report from the private Afghan airline.

The Salang pass lies around 100 km north of Kabul at about an altitude of 13,350 feet. The cause of the crash was not immediately known, but it came amid cloudy and rainy weather in Kabul and its surrounding areas.

"The Pamir Airways report said there were a number of foreigners on board," Bashary said, adding that NATO-led forces have been asked to assist in locating the plane with the help of drones.

A spokesman for NATO-led forces said that aircraft had been sent to search for the plane.

Pamir Airways is one of three major private Afghan airlines that operates mostly domestic routes across Afghanistan.