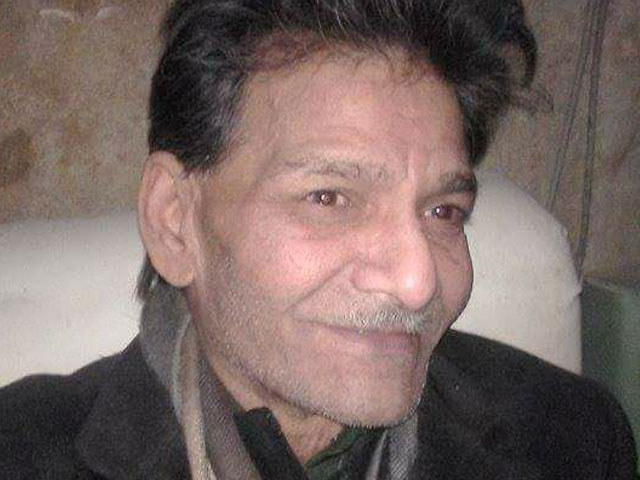 ---
LAHORE: Renowned Pakistani theatre and television director Sahar Abbas passed away on Wednesday night, after prolonged illness. He was laid to rest at Awami Colony Graveyard here on Thursday afternoon.
Abbas was one of the most celebrated fight instructors of 1980's, who later ventured into directing for stage and camera.

He started off by assisting the likes of Tariq Butt and Irfan Khoosat and after that, there was no looking back. Sahar went on to direct TV productions such as Kaanch Kay Ghar and Tot Batot and about 500 theatre productions, which included Chalaak Titliyaan, Sohni Chan Wargi and Chalaak Tooty amongst others.

Unfortunately, Sahar had been going through a rough patch for the last two years due to kidney problems. His friend, who requested anonymity, also revealed that the director was also going through a major financial crunch when he passed away.

The plight of Pakistani theatre

During his illustrious career, Sahar served as a mentor to many other aspiring artists, helping them further their own careers. According to his son Shajar, artists like Amanullah, Iftikhar Thakur, Sohail Ahmad, Mastana, Baboo Baral, Naseem Vicky, Shouki Khan and Sardar Kamal were just some of the people he had guided. Considering this, it is no wonder that so many of his colleagues came forth to pay their final respects to him.

"Sahar Abbas truly fulfilled his duties towards commercial theatre," senior actor and director Goshi Khan told The Express Tribune. "He was an exceptional director and worked on many super hit plays throughout his life. But most importantly, Sahar was a great human being. He always kept his troubles to himself. If you ask me, it's cruel that artists who have done so much for the industry are living in such difficult situations. There needs to be more support for them!"

Theatre: It takes two to tango

Film and theatre actor Shiba Butt echoed Goshi's sentiments. "Sahar was a big name. He worked tirelessly and that too, at a time when commercial theatre was taking shape. He, along with other senior artists, made sure they laid the right foundation for us to build upon."

According to fellow actor Megha, the entire theatre community of Lahore is deeply sad over the loss of such an eminent artist. "Sahar was like our teacher, a father figure of sorts for us," she stated. "He was a very good human being and mentor, one that introduced a large number of artists to the industry. On his behalf, I humbly request the government to please do something for Pakistan's veteran artists."

Have something to add in the story? Share it in the comments below. 
COMMENTS
Comments are moderated and generally will be posted if they are on-topic and not abusive.
For more information, please see our Comments FAQ