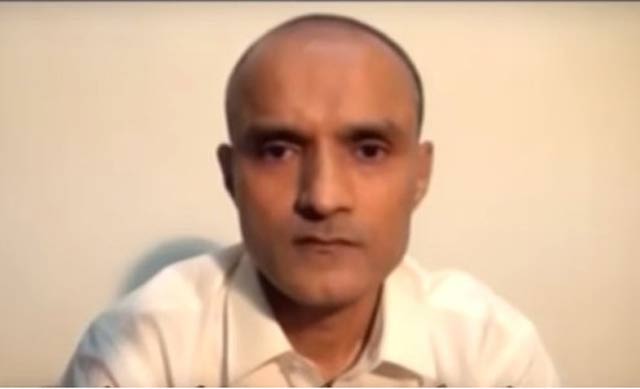 ---
UNITED NATIONS: A day after India called conviction of Kulbhushan Jadhav in Pakistan a 'farcical trial', the United Nations declined to take a position on the death sentence handed to the self-confessed Indian spy.

"We are not in a position to judge the process … [and] have a position on this particular case," UN Secretary General's spokesperson Stéphane Dujarric said on Wednesday while responding to a question asked by an Indian journalist.

Self-confessed Indian spy awarded death sentence

When the Indian journalist drew Dujarric's attention to heightened tensions between India and Pakistan after Islamabad announced Jadhav had been sentenced to death for his role in fomenting terrorism in the country, the UN spokesperson reiterated the call for dialogue between the two South Asian neighbours.

"Overall, in terms of relations between India and Pakistan, we continue to underline the need for the parties to find a peaceful solution and to engage through dialogue," Dujarric said.

US can play key role on Kashmir: PM

Jadhav was arrested on March 3 last year during a counter-intelligence operation in the Mashkel area of Balochistan. A few weeks later, the army released his recorded confessional statement in which he admitted he had been working for India's premier spy agency, the Research and Analysis Wing (RAW), to stoke unrest and 0instability in Pakistan, particularly in Balochistan and Karachi.

On Tuesday, India's external affairs ministry reacted sharply to the death sentence announcement, issuing a protest to Pakistan's High Commissioner in New Delhi Abdul Basit which said the sentence, if it were carried out, would be regarded by the government and people of India as 'premeditated murder'. India denies Jadhav was working for RAW but admits that he is a retired naval officer.