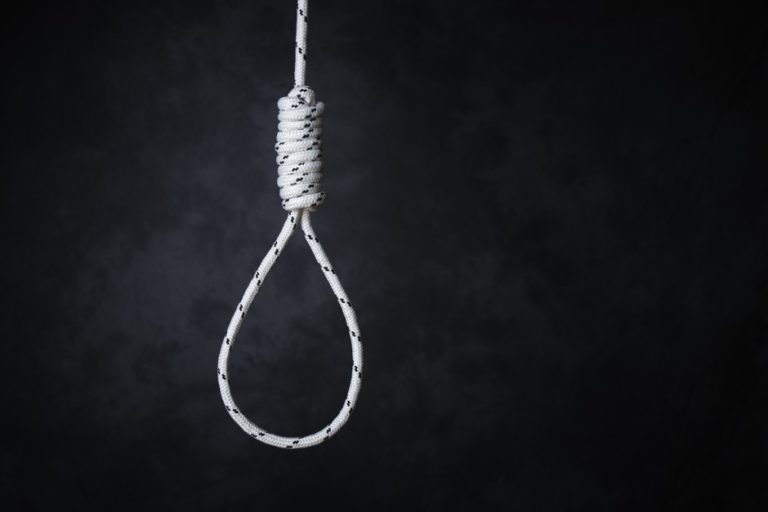 ---
LONDON: Implementation of executions in Pakistan fell sharply by 73 per cent in the year 2016, Amnesty International said on Tuesday.

The country, which was in the top five in 2015 with 326 executions, carried out 87 - 239 less than the previous year. Pakistan, despite the decrease "remained among the world's top executioners", the report said.

"At least four of those executed included prisoners convicted by the military courts established in January 2015 to try civilians suspected of terrorism-related offences for a period of two years. At least 133 people were sentenced to death by these courts during the year," the report states.

The watchdog also recorded a higher number of death sentences imposed in Pakistan [360+] - the figure also included juvenile and mentally-unstable persons. It also states 6000+ to be under death penalty at the end of 2016.

According to the Amnesty report, the fall in execution in Pakistan had a direct impact on the overall figures of Asia Pacific. "At least 130 executions were carried out in 2016 in 11 countries, down from at least 367 executions in 12 countries in 2015. This was mainly due to Pakistan, where executions decreased by 239 [73 per cent]".

Court hands death penalty to man

The figure however does not include China, where "executions were still in the thousands. But the true extent of the use of the death penalty in China is unknown as this data is treated as a state secret", the report added.

On the other, death sentences saw a significant increase. "Figures from the NGO Human Rights Commission of Pakistan indicated that a further 277 death sentences were imposed by civilian courts during the year, including 193 by ordinary courts and 31 by Anti-Terrorism Courts – special courts established under the Anti-Terrorism Act of 1997 – which the authorities have used to try defendants charged with offences under the Penal Code."

"Across the region, at least 1,224 death sentences were imposed in 18 countries in 2016, a significant rise from at least 661 in 2015. This rise is explained by considerable increases in Bangladesh, India, Indonesia, Pakistan and in particular Thailand", the statement said.

Overall Amnesty recorded 1,032 executions worldwide last year - a 37 per cent decline from 2015. In 2015, Amnesty said worldwide executions had reached 1,634 - the highest recorded since 1989.

"The debate is clearly shifting," said Salil Shetty, secretary general of the London-based international human rights watchdog.

Amnesty said it was "a clear sign that judges, prosecutors and juries are turning their back on the death penalty as a means of administering justice".

The report also noted sharp drops in the number of executions in Iran - down 42 per cent to at least 567. There were also fewer executions in sub-Saharan Africa, although the number of death sentences handed down more than doubled to 1,086, largely due to a rise in Nigeria to 527 from 171.

The statistics exclude China which Amnesty said executes more people than the rest of the world combined but keeps the precise numbers secret.

"China wants to be a leader on the world stage, but when it comes to the death penalty it is leading in the worst possible way - executing more people annually than any other country in the world.

Judgment announced: Court awards death penalty, life term to two in murder case

"It is high time for China to lift the veil on this deadly secret and finally come clean about its death penalty system," Shetty said.

Amnesty found public news reports of at least 931 people executed between 2014 and 2016, which it said was a fraction of the total executions believed to have taken place in China. But it said only 85 of the executions were registered in a state database.

The five biggest executioners in 2016 were China, Iran, Saudi Arabia, Iraq and Pakistan. Egypt came in sixth place with a doubling of executions to 44 in 2016 from 22 in 2015.

"Under President Abdel Fattah al-Sisi's rule Egypt has witnessed an unprecedented increase in mass death sentences after unfair trials," Amnesty said.

Egyptian President Abdel Fattah al-Sisi announced a three-month state of emergency following twin church bombings by the Islamic State group that killed dozens of people on Palm Sunday, the deadliest attacks on the minority in recent memory.