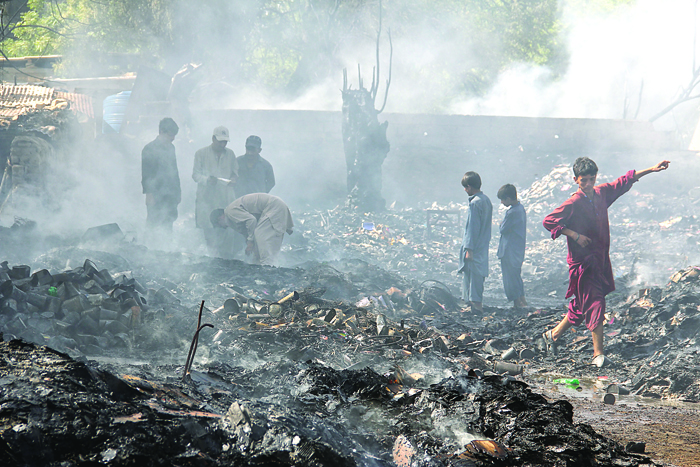 ---
KARACHI: A fire broke out in a warehouse containing wooden boxes in Saddar on Monday.

According to the Karachi Metropolitan Corporation's fire department, the blaze was reported around 1:18pm. It was declared a third-degree fire and a thick cloud of smoke emanating from the place could be seen from a considerable distance. The fire brigade took around three hours to extinguish the fire.

According to the fire department, the fire was caused by fire crackers kept in the upper storey of the warehouse. They exploded at intervals, triggering panic amongst the people.

When the fire department was contacted at 7pm, it said that two fire tenders were still engaged in the cooling process. No official report was released till the filing of this story.