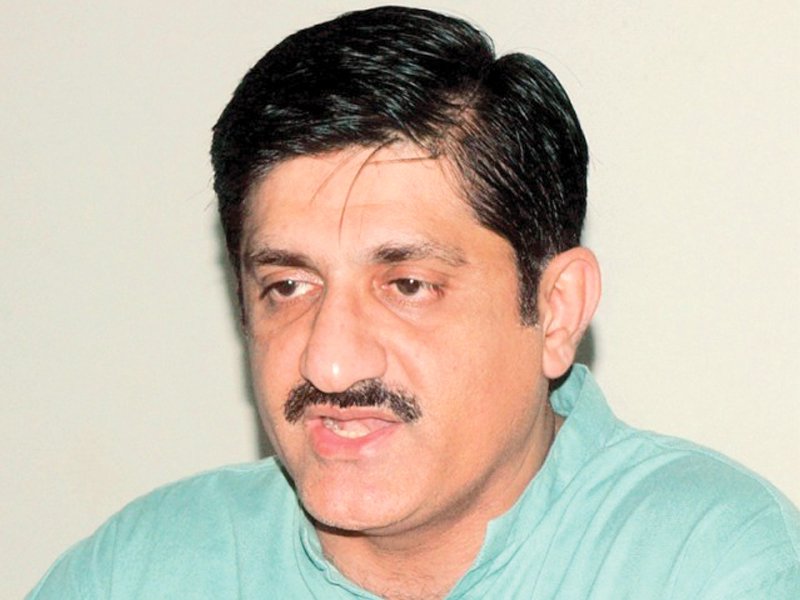 ---
HYDERABAD: Sindh Chief Minister Syed Murad Ali Shah has blamed the Muttahida Qaumi Movement-Pakistan for pursuing and promoting 'politics of ethnic division'.

"The way Altaf fanned the flames of [ethnic] hatred, they [MQM-P] are playing the same role," Shah said while talking to the local media at his residence in the Waharn area of Dadu district on Saturday night.

MQM-Pakistan pursuing agenda of Altaf: PPP

Shah said though the party had publicly disowned its founder Altaf Hussain, it was still following in his footsteps. "Although they say that they don't even like to take his name, their politics is still that of Altaf," he added. "I feel that both the factions of the Muttahida Qaumi Movement are missing Altaf Hussain."

Shah described the MQM-P's white paper on Sindh government's performance as a "biased document which is devoid of truth". Shah taunted the MQM-P for being unaware of the administrative units in Sindh – which, according to him, are six.

MQM-Pakistan out with 13-page 'white paper' against PPP

Commenting on the controversy surrounding the removal of provincial police chief AD Khwaja, he blamed the media which he believed played up the issue. "Officers come and go. It does not make a difference," he added. "The matter is sub judice and we will respect the court's verdict."

Sehwan, where a suicide blast killed 90 devotees on Feb 16, will host the annual three-day Urs celebration of popular Sufi saint Lal Shahbaz Qalandar in mid-May. "I will personally review security at the shrine," said Shah.