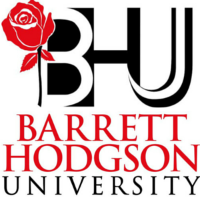 ---
KARACHI: Health care informatics remains a relatively untapped field in Pakistan and much needs to be done to reap the benefits that information and communication technology brings to the healthcare industry.

This was said by computer science, biomedical engineering and health care experts at a plenary session and panel discussion held at Barrett Hodgson University (BHU), the Salim Habib Campus titled 'Healthcare Informatics: Scope, Expectations and Challenges' on Saturday.

BHU's Dean of the Faculty of Engineering Dr Najib Azhar provided an overview of the scope of informatics and how it can contribute to improving the quality of health care globally and in Pakistan. He also expounded on the challenges to fulfil these expectations.

Health care: Counselling unit set up for HIV/AIDS patients

Tech4Life CEO Dr Shariq Khoja described how the developing world can benefit from the progress in the e-health industry. Dr Khoja focused on the social implications of technology and how health care informatics can bring about meaningful change for the billions of people at the bottom of the social ladders. He stated that over seven million children die in Pakistan because of lack of health care and education of mothers. By educating mothers about breastfeeding alone, one million children's lives can be saved, he said.

Dr Atif Tahir of FAST-National University highlighted the techniques that are being developed by computer scientists in conjunction with health care professionals to classify prostate cancer. Dr Tahir presented on how machine learning algorithms can analyse medical images to detect prostate cancer.

Dr Asim Imdad Wagan of Mohammad Ali Jinnah University explored the advancements in algorithms and machine learning. He discussed deep learning in informatics where systems can begin predicting and making decisions based on previous experiences. Dr Wagan spoke about the manipulation of genetics and how technology is becoming cheaper as time progresses. He stated that Pakistan needs to become a participant in the advancement of research rather than just a user and consumer of it.

Progress review: Punjab to replicate Turkish health care model

Engr Imtiaz Ahmed spoke about the initiatives of the Aga Khan Development Network eHealth Resource Centre using information and communication technology to make doctors in urban areas available to patients in remote and rural areas.

BHU's Dr Jamshed Memon emphasised the importance of protecting patient's data. He emphasised that it is vital that the government of Pakistan draft a policy regarding confidentiality, privacy and security of patients' information. Dr Memon said that many patients with treatable medical conditions do not visit doctors because they feel apprehensive to reveal personal health problems that they are experiencing. This can lead to psychological and/or mental disorders, he said.