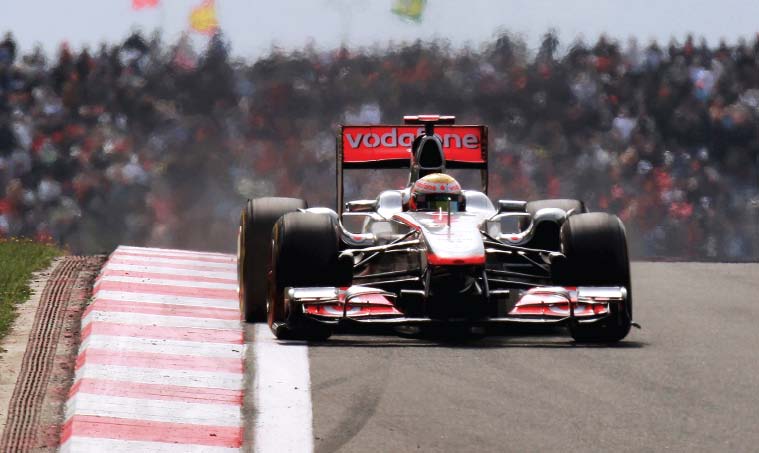 ---
ISLAMABAD:
The German Embassy in Pakistan has told the Federal Investigation Agency's Immigration Wing that people may attempt to enter the country using stolen visas and legal stickers. These documents have been stolen from various German embassies around the world.
In a letter written to the FIA Immigration, the German Embassy feared that these visas and legal stickers would be used by terrorists and human traffickers. According to a source in the FIA, the letter stated that some 850 unused visas had been stolen from German embassies. The serial numbers of all stolen documents have been given to the FIA so that they can monitor their potential usage.
The letter revealed that some Permanent Residence Cards of the European Union had also been stolen. These PR cards are issued to immigrants who spend a certain amount of time in European countries under the Immigration Law. The cards entitle them to the rights enjoyed by citizens of the countries. It also helps in getting visas of other countries, particularly the USA.
The FIA authorities told The Express Tribune that the mechanism required to detect the illegal use of these documents was already setup in Pakistan.
Inspector Rana Abid Malik of FIA Immigration said that embassies issue such alerts whenever there are thefts of important nature. "They give us the details of any stolen visas or stickers so that we can detect if they are used by some one trying to enter Pakistan on these documents," he said.
Malik said fresh alerts about the German concerns would soon be conveyed to the FIA Immigration officials deployed at Pakistani airports.. The biggest fear of the FIA was the use of these documents by terrorist and human traffickers. Therefore, the details have also been shared with the Anti- Human Trafficking Wing of the FIA. Despite these threats, the officials are confident that any one trying to enter Pakistan on these documents will be apprehended.
This series of visas, according to the letter, were issued from the first week of January 2010. However, the theft was made even before the issuance of D39 series of travel documents. The letter informed the authorities that fake D39 visas and related travel documents had first been seized in 2008 when they were not even in circulation. The D39 serial of visas was first used by a German Printing Company in March 2009. Since then, the letter stated that some 850 D39 Serial of visas and related travel documents had gone missing from different German consulates across the world.
COMMENTS
Comments are moderated and generally will be posted if they are on-topic and not abusive.
For more information, please see our Comments FAQ