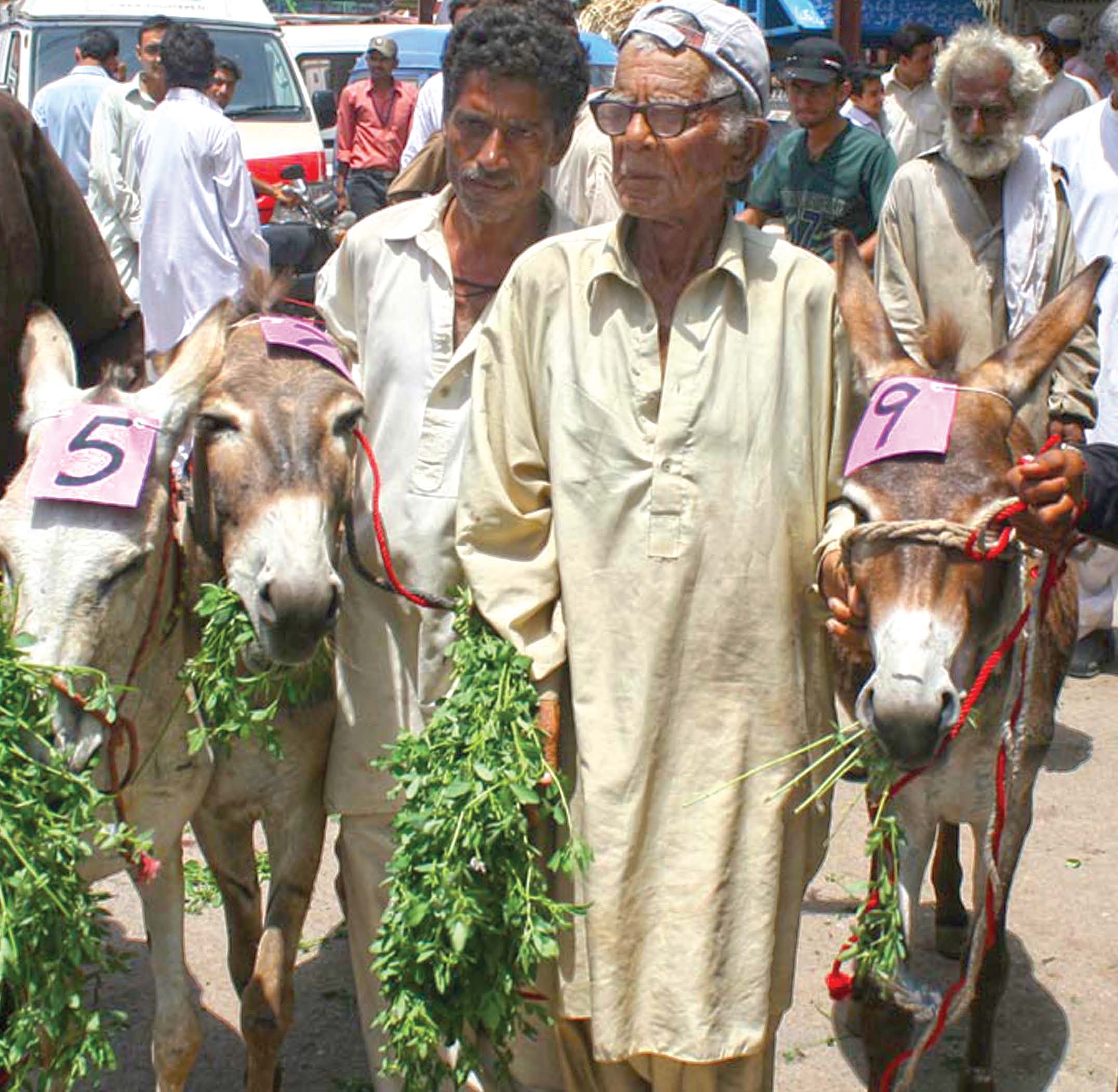 ---
PESHAWAR: Inspired by the example of African states like Nigeria, Kenya and Burkina Faso, the Khyber-Pakhtunkhwa government is looking to export live donkeys to China.

According to sources privy to the development, concerned provincial authorities have initiated steps to increase the donkey population in K-P and are planning to present the proposal to investors in China later this month.

The programme, titled the 'Khyber-Pakhtunkhwa-China Sustainable Donkey Development Programme', is one of the many investment portfolios the K-P Planning and Development Department has chalked out to attract Chinese investment in the province's agriculture sector under the umbrella of the China-Pakistan Economic Corridor. The proposals will be presented at a road show the K-P government will hold in China on April 17 and 18, the sources said.

Pork in Punjab: PFA to make example of officials jumping the gun

An official document pertaining to the donkey export plan notes that while much neglected in Pakistan, the animal is highly valued in China, especially for its hide which is used to manufacture medicines, among other things.

"The proposed project will help improve the socio-economic status of donkey-rearing communities by improving the health and production of local donkeys," the document stated.

It said the K-P government will "develop linkages in order to improve prices of donkeys and enhance the income of breeders and traders."

"New technologies will be introduced and work will be done on capacity building of donkey breeders and services they provide," it added.

Armed with three donkeys and a camel, AJK activist demands basic services

The proposed cost of the project is Rs1 billion, but the document insisted the scheme will meet "not only its investment cost but also generate a good amount of revenue."

It stated the investor will have to design shelters for the animals, construct buildings for semen production and offices as well as residential compounds for workers, procure the animals and necessary machinery, and make arrangements to generate the needed electricity from solar energy. The K-P government will look after utilities and provide technical and non-technical employees for the farms.

"The project can be executed through joint venture mutually agreed between the K-P government and the investor. It is also open for state-owned, state-supported and private entities," the document read.


COMMENTS (1)
Comments are moderated and generally will be posted if they are on-topic and not abusive.
For more information, please see our Comments FAQ