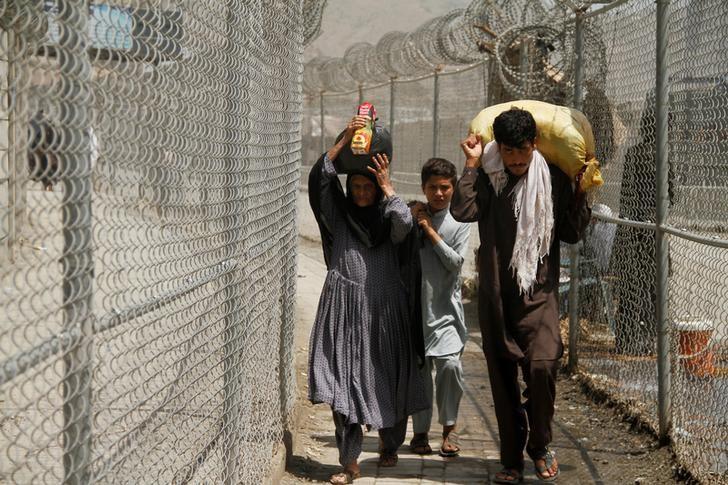 ---
ISLAMABAD: Afghanistan has complained to the UN Security Council about Pakistan's 'violations' along the border, the Afghan Foreign Ministry has said.

Spokesman Ahmad Shakeeb Mustaghni told a news conference in Kabul that his government has shared 'evidence' with the United Nations about Pakistan's activities on the border and asked it to take a decision.

He argued that Pakistan "cannot fence the border without Afghanistan's consent" and any unilateral action would be a 'violation' of international laws.

On its part, Pakistan insists that fencing and other measures are aimed at checking cross-border movement of militants, blamed for violence in both the countries. Last week, Army chief General Qamar Javed Bajwa had annouced that fencing has started in Bajaur and Mohmand tribal regions.

Afghan border fencing initiated: Gen Qamar

In Islamabad, Foreign Office spokesman Nafees Zakaria on Thursday said all work related to border management was done on the Pakistani side of the border.

"The purpose is to stop terrorists from crossing the border. Border management is essential for the safety of our citizens and territory, and also to facilitate Afghan people's travel to Pakistan for genuine purposes," Zakaria said at his weekly briefing.

But Mustaghni said Afghan forces will not remain silent if Pakistan continues with such actions. A Dari-version text of the Afghan spokesman is available with The Express Tribune.

He said there was no discussion on the Durand Line during the last month's Pak-Afghan advisers' meeting in London. He said Pakistan's Adviser on Foreign Affairs Sartaj Aziz and the Afghan National Security Adviser Hanif Atmar had discussed Pakistan's 'border violations', closure of the border and exchange of the lists of wanted militants.

In February Pakistan handed over a list of 76 militants, who the country believes have sanctuaries on the Afghan side of the border. These groups routinely claim responsibility for the attacks in Pakistan. In a tit-for-tat action, Afghan officials also delivered a list of 85 militants, who they claim live in Pakistan.

"Pakistan is creating problems to make Afghans busy and to create the problem of Durand Line," the Afghan FM spokesman said, adding, "The Afghan government has no power to decide the fate of the Durand Line but the people of the two countries will make a decision."

Mustaghni admitted that deterioration in bilateral relations have a negative impact on relations between the people in both countries.

Afghan parliamentarian backs Durand Line as border

He claimed that Pakistani forces committed violations along the border in Nangarhar, Kunar, Khost, Paktiya, Paktika, Kandahar and Zabul provinces that resulted in "human and material loses".

He disagreed with Pakistan's stance on security measures taken along the border and the rocketing of terrorist hideouts on the Afghan side.

"Pakistan's this excuse is wrong because terrorists and their support could be traced where Osama bin Laden was killed and in cities like Quetta and Peshawar [where] 'shuras' members move freely," the Afghan spokesman said.

He said the Afghan government has always tried to find out a diplomatic solution to the problems with Pakistan to "stop Pakistan from unilateral actions".

"But the focus on diplomatic efforts does not mean that our defence and security forces are oblivious to our own security," the spokesman said.
COMMENTS (4)
Comments are moderated and generally will be posted if they are on-topic and not abusive.
For more information, please see our Comments FAQ