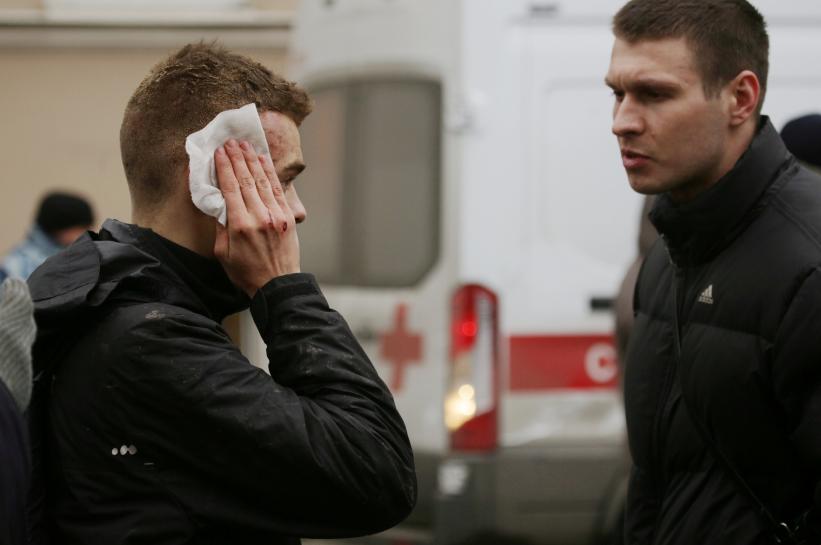 ---
MOSCOW: There was an explosion in the southern Russian city of Rostov-on-Don early on Thursday, and one person was hurt, a law enforcement source told TASS news agency.

REN-TV cited witnesses as saying that the explosion happened
near a school on Sadovaya Street and that a maintenance worker
was injured in the blast.

Russian metro bomb suspect a Muslim born in central Asia: investigators

Earlier this week, a Russian suicide bomber originally from mainly Muslim Kyrgyzstan detonated the explosives in a Saint Petersburg train carriage that killed 14 people and wounded 50.

The suspect had militant links, Russian media cited law enforcement officials as saying, raising the possibility Monday's attack could have been inspired by Islamic State (IS), which has not struck a major city in Russia before. So far, no-one has claimed responsibility for the blast.

Russia metro blast toll climbs to 14

The explosion in the middle of Monday afternoon occurred when the train was in a tunnel deep underground, amplifying the force of the blast. The carriage door was blown off, and witnesses described seeing injured passengers with bloodied and blackened bodies.
COMMENTS
Comments are moderated and generally will be posted if they are on-topic and not abusive.
For more information, please see our Comments FAQ