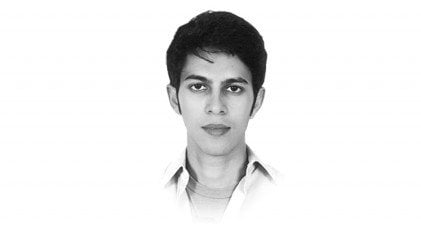 ---
Given the cyclical nature of politics, you'd expect Pakistanis to be masters of the soft-power game. But then again maybe it's difficult for strong arms to use a soft touch. But now the time is ripe for Pakistan to go on a charm offensive, particularly in the aftermath of Ajmal Kasab and Faisal Shahzad.

Yes, some may point out that Faisal Shahzad was actually an American citizen (albeit only recently naturalised), but that fact isn't sticking in people's minds. What they hear, and remember, is 'Pakistani'-American.

So we've got to let the world know that there's more to Pakistan than terrorists and explosions. One of the solutions is advertising. We've got to sell Pakistan, and encourage the world to look past the exploding mangoes, so they can eat the delicious ones. It's going to be a very hard sell, and we'll all have a part to play, from the government to the businessman to the independent blogger. I'm not saying we should sugarcoat everything, but let's spend a little time concentrating on the naturally sweet things.

Let's educate the world about our generosity, our rich culture, the business opportunities, natural beauty, delicious food, and everything else we have to offer. Let's send our musicians to play free concerts around the world. Let's lobby for positive depictions of the Pakistani people. There should be an Archie comic's character of Pakistani descent, whose mother makes a big 'degchee' of delicious biryani that the gang enjoys at the beach. Let's revisit the sister city programme, and bring Pakistan to more places than just Chicago, IL and Fresno, CA.

But we've also got to stop shooting ourselves (and others) in the foot. Take economic attractiveness for example. In late 2005, Goldman Sachs picked Pakistan as part of their N11 list of countries that have a high potential to become the world's largest economies. Today we can barely supply power to our industries, and our biggest sector, textiles, is embroiled in a civil war that has protesters burning tires on the street and the government jumping in with decisions that jeopardise the free market mechanism. Hardly the kind of environment that foreign investors will find appealing.

And of course the media has a vital role in helping soften Pakistan's image. English channels have a great opportunity to be ambassadors of brand Pakistan. That means commissioning well produced specials on our historic heritage, natural wonders, sporting spectaculars and artistic tradition. We can encourage burgeoning filmmakers to take their vision to millions of viewers around the world. This week a film about Pakistan aired at the prestigious Cannes film festival, titled Slackistan. It doesn't sound like the most flattering depiction of home, but I don't think it paints us all as terrorists either.

Finally, I'd like to see more of our writers, scientists, journalists, comedians, professional politicians and others appear in the foreign media, speaking and writing eloquently about their Pakistan.

In fact, a Pakistani president and ambassador have already been on The Daily Show, a popular American comedy news programme. That was a bold step in a new direction that helped bring a new point of view of Pakistan to millions of young Americans. Next, let's invite the programme's host to visit Pakistan, and trust that experience will show him and his viewers that the people of this country are just like everyone else in the world.
COMMENTS
Comments are moderated and generally will be posted if they are on-topic and not abusive.
For more information, please see our Comments FAQ