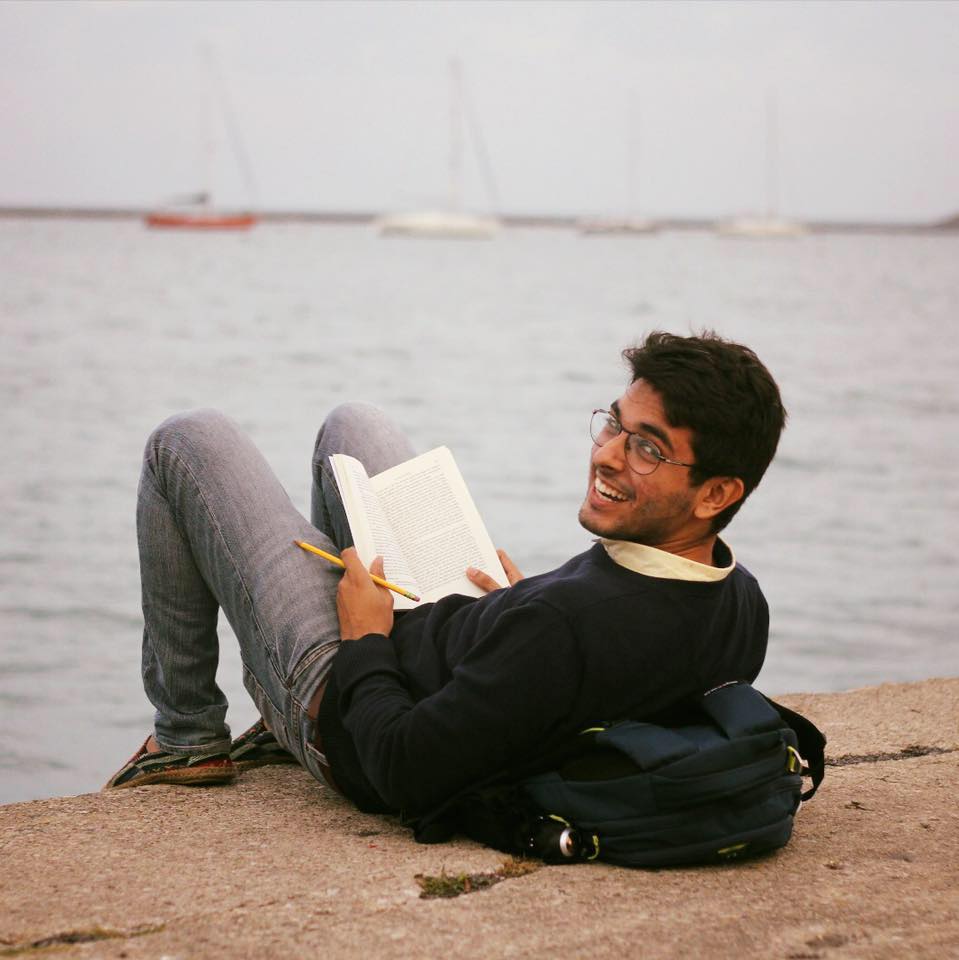 ---
A 25-year-old Fulbright scholar from Karachi has missed a quarter of his academic year as he was barred from entering the United States despite having all necessary documents.

Zia Hussain Shah, a postgraduate student at the University of Chicago, was returning to the US on January 4 when he was stopped at the Karachi airport. Shah said he only discovered that his entry back to the US had been blocked when he got to the airport. "We cannot let you go," Shah was told by border agents, who said they had received a confidential email instructing them not to let him pass.

"I went through all the clearances for a whole year," Shah said, speaking to BuzzFeed News on the phone from his home in Karachi. "It's almost impossible to believe."

Pakistani-American becomes first-ever Muslim to join NYPD's emergency unit

The incident came at the beginning of the year, shortly before there was heightened attention on US president Donald Trump's proposed ban on anyone arriving from seven Muslim-majority countries — which did not include Pakistan. It is unclear why Shah's entry was refused. When Buzzfeed News contacted US Customs and Border Protection they did not comment on the matter.

A brilliant student, Shah was previously enrolled in US-government-sponsored undergraduate programme in 2014. He studied in Washington and later returned to Pakistan to start Ravvish, a project for providing education to children for conflict resolution. The project is also showcased on the US State Department website.

Pakistanis respond to Imran Khan's 'absurd' prayer for US visa ban




"I work for peace-building and empathy and this doesn't suit my profile in life to be stopped like this," he said.

"What I'm doing is challenging extremism, and I've been affected by what you're working against," he said elaborating on his work against terrorism. Shah lost a family member in a terrorist attack in 2010.

Pakistani-American surgeon awarded Ellis Island Medal of Honour

"It's something that needs to be voiced. A lot of people are being stopped," Shah said after missing a quarter of his study year in the United States.




The Fulbright Programme awards scholarships on merit to Pakistani citizens for study towards a master's or doctoral degree at a US university. The selection process is rigorous and Shah was one of 150 Pakistani Fulbright scholars chosen for the year 2016.

After he was denied entry, Shah was asked to reapply for a new visa which he did. He was supposed to get the visa in four to five days but it has been over 12 weeks and Shah has already missed quarter of his studies and might have to drop out.

"I have a valid visa. It's a state-sponsored J1 visa for exchange students," Shah said, adding that now the American embassy has stopped responding to his emails.

In a Facebook post, Shah wrote he had received full support of his professors and officials of the Fulbright programme.

Pakistani-American gives history lesson to racist troll

"University of Chicago administration, professors, friends and the Fulbright programme officials have all been supremely helpful throughout this time and it is unfortunate that the US visa officials have paid no heed to their letters of support," he wrote.

[fbpost link="https://www.facebook.com/ziahussainsyed/posts/10206652332866222?pnref=story"]

Yousef Casewit, an assistant professor of Quranic studies at the University of Chicago, told BuzzFeed News, "I had the pleasure of having him in my 'Introduction to the Quran' course last quarter and I was deeply impressed by his analytical, spoken, and written abilities. ... Zia Hussain is a gem. The irony of his being denied entry into the USA is flabbergasting."