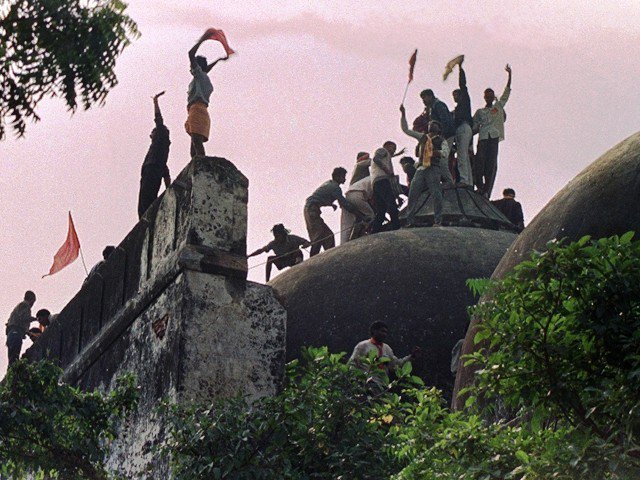 ---
A Muslim cleric has objected to the use of his photograph in a poster supporting the construction of Ram Mandir on the site of Babri Masjid, BBC Urdu reported on Saturday.

The poster carries photographs of some Muslim clerics to create an impression that they also supporting the construction of the temple in place of the mosque. But Maulana Shahab Ahsan Kazmi, who hails from Pune, said his photograph had been printed on the poster without his consent.

India's apex court urges 'negotiated settlement' for Babri mosque dispute

Kazmi said he was alarmed when he learnt that his photograph appeared on the poster, which claims Muslims also want the historic mosque to be replaced with a Hindu temple. He said no one ever contacted him to ask if they could use his photograph on such a poster.

"I do not know who printed the poster. The people behind it printed it for their personal interests only," he told BBC. He said he had lodged a complaint with the police over the unauthorised use of his photo.

The hardline Hindu Rashtriya Swayamsevak Sangh (RSS) party has a Muslim wing, members of which do support construction of a temple in place of Babri Masjid. The wing's leader Azam Khan is suspected of being responsible for printing the posters in question. However, Khan rejected the suggestion when contacted, BBC said.