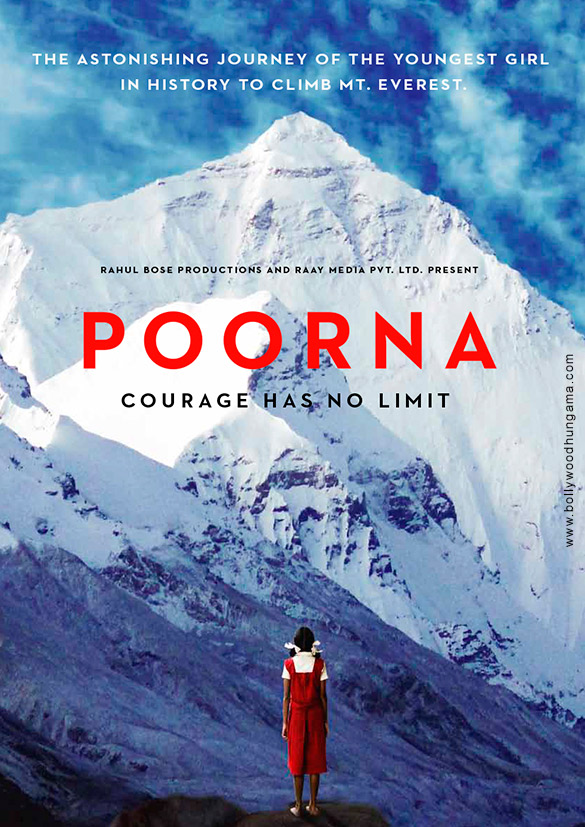 ---
MUMBAI: A Bollywood film hitting Indian cinemas on Friday tells the inspirational story of a tribal girl from rural India who became the youngest woman to summit Mount Everest.

Poorna Malavath was 13 years and 11 months old when she planted India's tricolour flag on the top of the world's highest mountain on May 25, 2014.




Her remarkable journey from a remote, backward Adivasi tribal village to the record books inspired film-maker Rahul Bose to produce, direct and act in the biopic, which is simply titled Poorna.

"A 13-year-old girl scaling Mount Everest was improbable in itself because here was a poor, uneducated girl from Telangana (state), which does not even have a mound, forget a mountain," Bose said.

Kashmir's slice of 'paradise' has big skiing ambitions

The director added that he wanted to show the "sheer physical danger" that Malavath put herself through reaching the 8,848-metre summit in Nepal. "But I also wanted to make the film which spotlights what it's like to be a girl, uneducated, Adivasi, and poor. These are four big strikes against a person and to cross these are big hurdles," he added.

Malavath is the daughter of agricultural labourers. Her journey started when she was selected to be part of an extra-curricular rock climbing initiative for tribal schools, run by the state government, which was then part of Andhra Pradesh.

Bose plays RS Praveen, who started the initiative, and became Malavath's mentor. Praveen and the climbing instructor, who himself had summited Everest, arranged for Malavath and some other children to go to India's mountainous north-eastern state of Darjeeling to improve their skills.




Praveen then decided he wanted to arrange for an Adivasi girl to attempt Everest to inspire tribal families about the potential of their children.

Malavath was chosen and summited along with a teenage Dalit boy called Sadhanapally Anand Kumar. Both were feted by the Indian media on their return.

"There is a line when Poorna says 'Girls can do anything'. I would say the message is never give up and that everyone can overcome their own Everest," said Bose.

Have something to add to the story? Share it in the comments below. 
COMMENTS
Comments are moderated and generally will be posted if they are on-topic and not abusive.
For more information, please see our Comments FAQ