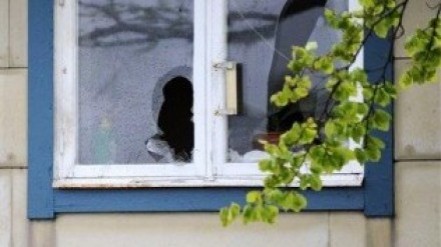 ---
STOCKHOLM: Police arrested a suspect in an arson attack on the house of a Swedish cartoonist, who sparked controversy by drawing the Prophet Mohammed (PBUH).

The 21-year-old Swedish national of Kosovar origin, from the southern city of Landskrona, was arrested late Saturday at his home, 40 kilometres (25 miles) from the house where cartoonist Lars Vilks lives.

A police spokesman said he was detained after personal items were found near Vilks' house in the village of Nyhamnslaege, which was slightly damaged in the attack overnight Friday.

"He is of Swedish nationality but originally from Kosovo ... He was unknown to the police so far," Scania district police spokesman Calle Paersson told AFP.

The suspect whose name was not made public "is still being detained and expected to see a judge to decide whether or not he will be charged, possibly tomorrow" (Monday), said Paersson. It was not immediately known whether the suspect had any accomplices.

"We'll see what he says," he added. Police found glass bottles containing petrol (gasoline) inside Vilks' house which was empty at the time of the attack, which came days after Vilks was attacked while giving a lecture at Uppsala university.

In 2007, Swedish regional daily Nerikes Allehanda published Vilks' satirical cartoon to illustrate an editorial on the importance of freedom of expression. The cartoon prompted protests by Muslims in the town of Oerebro, west of Stockholm, where the newspaper is based, while Egypt, Iran and Pakistan made formal complaints.