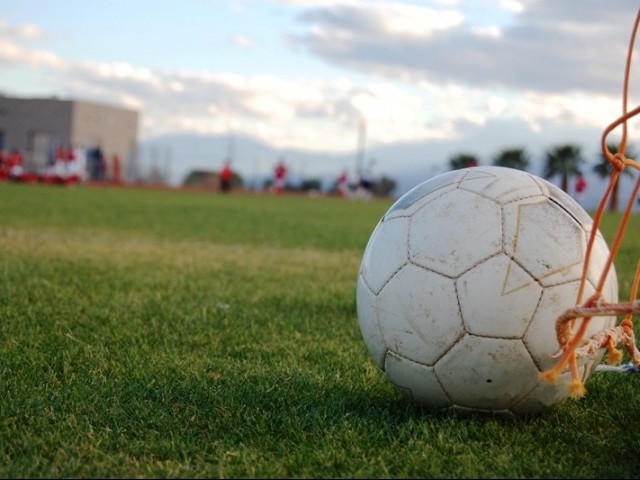 ---
KARACHI: National team and PAF striker Mansoor Khan is looking forward to his stint in Sri Lanka after he and three of his peers — Muhammad Sufyan, Muhammad Asif and Muhammad Sohail —were selected to play in the Sri Lankan football league.

PAF and the Sri Lanka Air Force (SLAF) played two three-match series on each other's soil in February last year, during which time the quartet impressed the SLAF coaches enough to warrant an invitation.

Mansoor, 20, is a highly rated player but has found playing opportunities hard to come by due to the ongoing infighting between rival factions within the Pakistan Football Federation (PFF).


WAPDA's Abdul Basit signs for Maldivian club


The standstill in the local game has forced Mansoor to look for opportunities elsewhere, and he is eager to prove his worth in Sri Lanka.

"Of course, I'm looking forward to the Sri Lankan league, my first job abroad," the Mardan-based striker told The Express Tribune. "But my dream remains of playing in Europe and making my country proud. However, our national team is not active anymore so a lot of time has been wasted. I'm just glad that the PAF is trying to help us get out of here, while the SLAF is kind enough to appreciate my talent."

According to coach Arshad Khan — who will accompany the players in Sri Lanka — the opportunity will open international doors for the players.

"I want this SLAF agreement to work for my players," said Arshad. "It is very important for them as an alternative as players thrive on appreciation. Mansoor is one of the best players in Pakistan at the moment so the idea is to help him reach top events. We can't wait for the PFF crisis to get over."
COMMENTS
Comments are moderated and generally will be posted if they are on-topic and not abusive.
For more information, please see our Comments FAQ