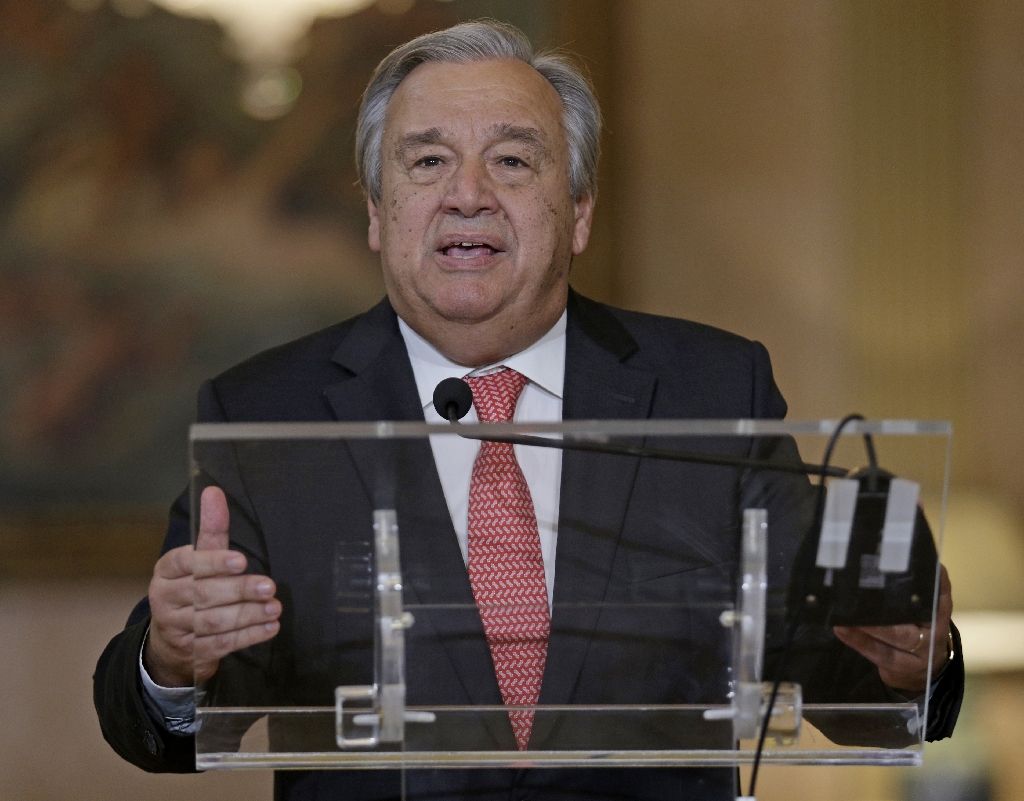 ---
NEW YORK: United Nations (UN) Secretary-General Antonio Guterres on Thursday praised Pakistan's contributions towards international peace and security.

"Pakistan plays an important role at the UN," said the UN chief while speaking to Pakistani journalists during an event organised to mark Pakistan Day.

UN chief offers to broker India-Pakistan peace

Pakistan's UN Ambassador Maleeha Lodhi who co-hosted the event along with senior officials received Guterres at the Pakistan Mission to the UN.

Guterres, who has also led the UN's refugee agency for a decade, paid tributes to Pakistani peacekeepers serving in several UN missions and recalled how some of them even made great sacrifices for the global peace cause.

The UN chief also witnessed a display work projecting Pakistan's rich cultural history and photographs of Pakistani women who excelled in their respective professions. "I am familiar with Pakistan's history, having read some books about the country," Guterres remarked when he saw portraits of Quaid-e-Azam Muhammad Ali Jinnah and Allama Iqbal.

Over hundred UN ambassadors from China, Turkey, Iran, Saudi Arabia, Italy, Russia, Australia, India and some Latin America and Arab countries attended the Pakistan Day event along with the local Pakistani community.

Unmet promise: PM presses UN chief on Kashmir

"As a steadfast advocate for the respect of human rights and fundamental freedoms for all, including the right to self-determination of people living under foreign occupation, Pakistan has championed the ideals of human dignity and respect at the international stage," said Ambassador Lodhi during the event.

"In many conflict zones across the world, the sapling of peace has been nourished by the ultimate sacrifice of Pakistani peace-keepers," she said. "Pakistan is proud of the service of our blue helmets."

The Pakistani ambassador added, "A functioning democracy, an independent judiciary, vibrant media and an active civil society, provide the necessary foundations for Pakistan's long-term progress and prosperity."

With around 7,136 troops, Pakistan is among the world's top three countries with the largest number of peacekeepers serving in varying UN missions worldwide. Since 1960, more than 1,69,000 Pakistani personnel served in 41 UN missions with commitment and professionalism in 23 countries.
COMMENTS
Comments are moderated and generally will be posted if they are on-topic and not abusive.
For more information, please see our Comments FAQ