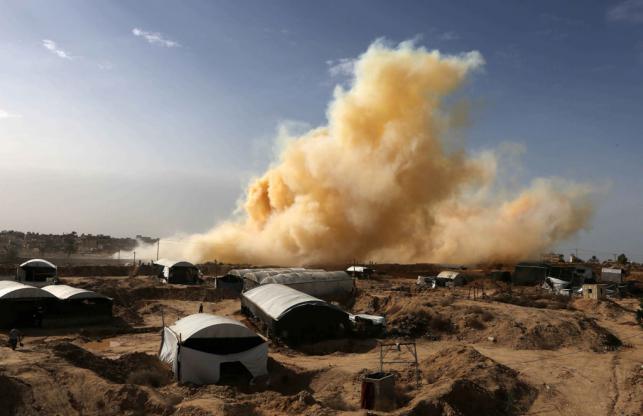 ---
WELLINGTON: Pressure mounted on the New Zealand government on Friday to call an inquiry into a botched special forces raid in Afghanistan that reportedly left six civilians dead, including a three-year-old child.

A book published this week alleges the SAS staged the 2010 raid as a "revenge attack" after a New Zealand soldier was killed, but faulty intelligence meant they targeted villagers rather than insurgents.

"Hit and Run", written by investigative journalists Nicky Hager and Jon Stephenson, also claims the Wellington government and military covered up the failure, insisting no civilians died when they knew otherwise.

One of the centre-right National government's coalition partners, United Future, called for an investigation Friday after several sources emerged to challenge the official version of events.

Counter-attack: US air strikes kill 30 Afghan civilians

"New Zealanders are rightly proud of the reputation of our SAS and armed forces generally, and do not wish to see that diminished, so they deserve open reassurance that our forces have not behaved inappropriately," United Future leader Peter Dunne said. "The current saga of claim and counter-claim will not provide that, therefore some form of independent inquiry is appropriate."

Amnesty International has also called for a probe while a team of New Zealand human rights lawyers announced on Friday they were representing affected Afghan villagers and wanted an independent investigation.

New Zealand sent a reconstruction team and a small special forces contingent to join the NATO-led operation in Afghanistan in 2003.

In early August 2010, Lieutenant Tim O'Donnell became the first of New Zealand's 10 military deaths in Afghanistan when his patrol was hit by a roadside bomb .

The SAS raid in the northern province of Baghlan, planned by the New Zealanders and carried out with US helicopter support, took place about two weeks later on August 22.

In the following days Mohammad Ismail, a district chief for Tala Wa Barfak, where the incident occurred, told AFP that eight people died in the raid, all civilians.

The New Zealand military initially kept silent about its involvement, then when it emerged said nine insurgents were killed and no civilians harmed.

11,000 and counting: Afghan civilian casualties hit record high in 2015, says UN

But then-defence minister Wayne Mapp conceded for the first time this week that he knew as early as 2014 that civilians died.

"I'm sure everyone is remorseful about that," he told Newshub. "At the time of the attack they (New Zealand forces) thought they were being attacked by insurgents."

The book, citing interviews with villagers and unnamed military sources, says six civilians died, including a three-year-old girl named Fatima.

It also alleges soldiers failed to provide medical treatment to wounded civilians and further punished villagers by returning 10 days after the raid to blow up their rebuilding efforts.

Hager, co-author of the book, has suggested that such conduct, if true, could constitute a war crime.
COMMENTS
Comments are moderated and generally will be posted if they are on-topic and not abusive.
For more information, please see our Comments FAQ