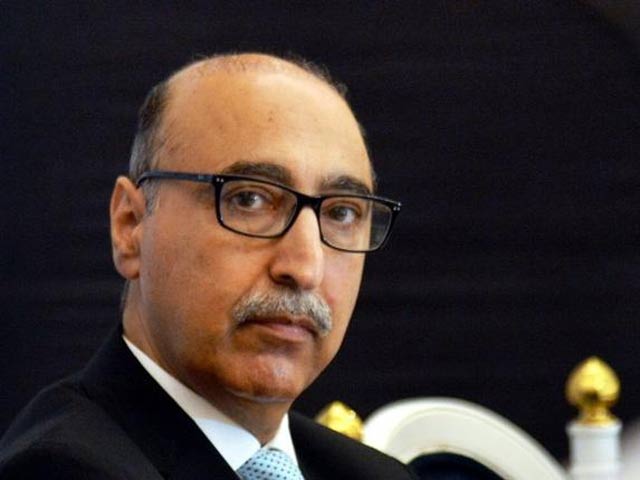 ---
Pakistani High Commissioner to India Abdul Basit has highlighted Islamabad's desire to have good terms with India.

Just after a flag-hoisting ceremony on Thursday at the Pakistan High Commission in New Delhi, Basit congratulated Pakistanis celebrating Pakistan Day with national zeal and fervour.

Uninterrupted talks only way forward for Pakistan, India: Abdul Basit

"Pakistan is keen to settle all the issues with India, including the Kashmir dispute, through dialogue," he said while speaking during the event in the Indian capital.

The Pakistani envoy was of the view that maintaining peace in the region was in the mutual interest of both the countries. Lasting peace could only be achieved through meaningful talks, he added.

Basit, however, also stressed that Pakistan's desire to hold a constructive dialogue with India should not be taken as a weakness as "our positions on bilateral issues are rooted in principles and international law".

Meanwhile, on the other side of the border, President Mamnoon Hussain also said that Pakistan wanted peaceful and friendly relations with India and termed the Kashmir issue an "unfinished agenda of the subcontinent's partition."

Talks with India is Pakistan's strength, says Basit

The president also regretted that the irresponsible attitude of India and continuous violations of the ceasefire by Indian forces at the Line of Control (LoC) and Working Boundary (WB) had put peace in the region at risk.

"Pakistan is ready to hold negotiations with India and also wants to resolve the issue of Kashmir in accordance with the resolutions of United Nations," he added.
COMMENTS (2)
Comments are moderated and generally will be posted if they are on-topic and not abusive.
For more information, please see our Comments FAQ