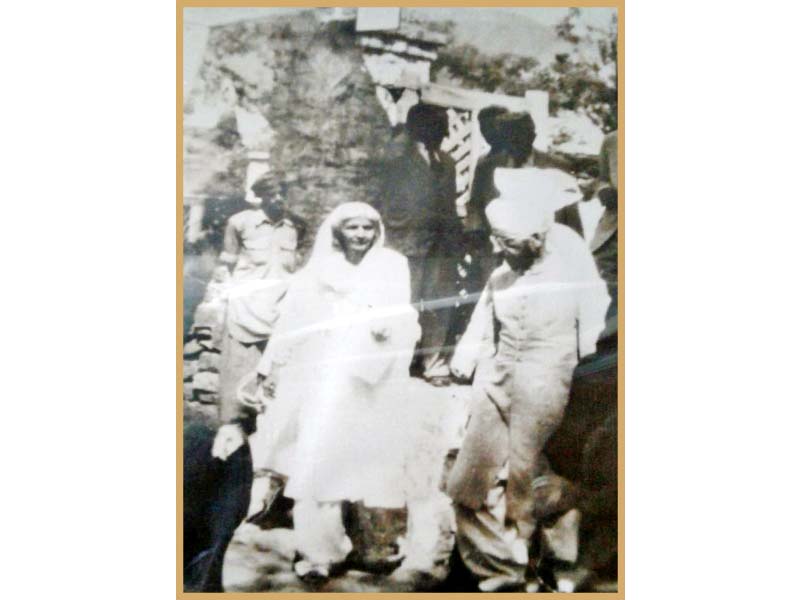 ---
MUZAFFARABAD: As the nation gears up to observe March 23, the day Pakistan Resolution was proposed and accepted in 1940, in Azad Jammu and Kashmir (AJK)the contributions towards the Pakistan cause by local leaders is being celebrated.

Chief among such leaders was Syed Ziauddin Andrabi.

Hailing from Budgam he was an active leader of the Pakistan Movement in the valley.

Pakistan Day celebrations begin with military parade

In 1934, Andrabi had been elected unopposed from his native Budgam in the first joint elections of the then Kashmir assembly. He was also among the founders of the All Jammu and Kashmir Muslim Conference (AJKMC).

But when Shaikh Muhammad Abdullah merged the AJKMC into the National Conference in 1938, Andrabi's was the only voice of opposition from the AJKMC, holding aloft the AJKMC and Pakistan's banner in the region.




It was thus no surprise that Andrabi led the Kashmiri delegation to the massive All India Muslim League confab in Lahore in 1940 – the historical convention which passed the Lahore Resolution.

After the resolution was passed, Andrabi worked towards the Pakistan movement in Kashmir under the banner of AJKMC.

It was then no surprise that when Muhammad Ali Jinnah visited the valley a year before Partition in 1946, Andrabi was waiting to welcome at Qazigund.

But with Dogra siding with India after partition in 1947, Andrabi adjusted his role in the valley.

He took up the role as one of the main facilitators for freedom fighters in Srinagar during the first India-Pakistan war over Kashmir.

On November 3, 1947, as a battle raged in Budgam, Andrabi helped shelter freedom fighters.




Picking a side, however, made Andrabi's life difficult in Indian Occupied Kashmir, forcing him to migrate to Pakistan where Fatima Jinnah requested him to continue his political activities in AJK.

In 1952, Andrabi was appointed as the president of AJKMC in the Jhelum convention.

Keeping in view his services, former Pakistani Prime Minister Khawaja Nazimuddin personally requested Andrabi to join Colonel Sher's cabinet as a senior minister in AJK along with Ministers Sardar Qayyum and Chaudhry Hamidullah. He was also given charge of seven key ministries in AJK, including health.

Army chief vows to eliminate terrorism in patriotic Pakistan Day video

Andrabi remained in close contact with Fatima. On his request, she finally visited the region in 1954 and inaugurated the first gynaecology ward at the Combined Military Hospital (CMH) in Muzaffarabad.

However, he resigned from the AJKMC in 1956 over some differences on party policies.

He died in Muzaffarabad on March 23, 1961. As per his expressed wish, he was buried in Rawalpindi with the vow that his remains not be moved to Kashmir till it entirely joins Pakistan.

Published in The Express Tribune, March 23rd, 2017.
COMMENTS
Comments are moderated and generally will be posted if they are on-topic and not abusive.
For more information, please see our Comments FAQ