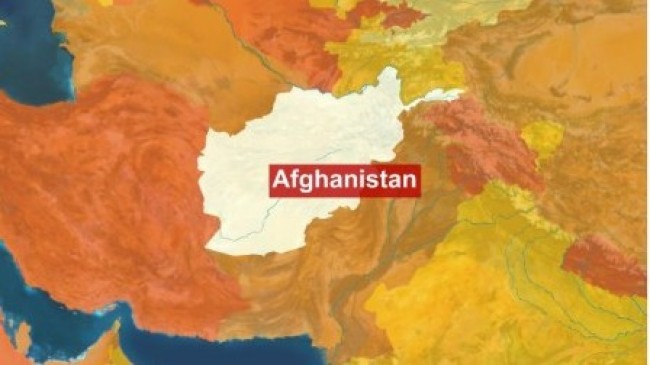 ---
KABUL: Afghan and coalition forces conducted sweeps across Afghanistan that left at least 30 militants dead, while insurgents in the east killed five security guards in an ambush on a convoy, officials said Saturday.

International and Afghan forces carried out an operation before dawn Friday in the Sangin district of Helmand province that killed 10 insurgents, according to Daud Ahmadi, a spokesman for the regional governor. Mullah Mohammed Hassan, a "prominent" Taliban commander who was involved in many insurgent attacks in northern Helmand province, was captured in the Sangin village of Pirqadam Kariz during the raid, Ahmadi said. No security forces or troops were injured, he added. Nato said it had no information about the operation.

In southern Zabul province, a bridge was blown up on a highway linking it with neighboring Kandahar province, according to Mohammad Jan Rasoolyar, spokesman for provincial governor of Zabul. Traffic was being diverted around the explosion site in Shahrasafa district. No one was injured. Violence in southern Afghanistan has been on an upswing in recent weeks, following an operation in the town of Marjah, Helmand province and as Nato and Afghan forces ramp up security efforts in neighboring Kandahar.

Eastern Afghanistan, along the Pakistani border, and parts of northern Afghanistan have also faced numerous attacks in recent weeks. Also on Friday, insurgents ambushed a convoy in eastern Ghazni province, killing five private security guards, the Interior Ministry said in a statement. Three oil tankers in the convoy caught fire in the attack. The Defence Ministry said Afghan National Army troops and police tracked down the insurgents and killed six in the ensuing gunbattle.

Eight militants were killed and two others wounded in a joint raid by Afghan and coalition forces in Nangahar province on Friday, the Defence Ministry said. A Taliban commander known as Shumsuddin was killed in the operation. A day earlier, a coalition raid in the area left at least eight people dead. Afghan President Hamid Karzai and other government officials insisted those killed were civilians, and hundreds of people took to the streets to protest. Nato said only insurgents were killed.

Militants fired rockets on Friday night toward a district government headquarters in Nangahar, provincial government spokesman Ahmad Zia Abdulzai said. The rockets missed their target with one landing on a civilian home. Four women were injured, one hospitalised in serious condition. The Defence Ministry also said during the last 24 hours, allied forces led joint operations in northern Baghlan, eastern Logar, and southern Kandahar provinces, in which a total of seven insurgents were killed. Soldiers detained five suspected militants armed with automatic rifles and hand grenades.

Nato said allied forces killed "several" militants during a gunfight in the Baghlan-e- Jadid district of Baghlan Friday. Two were injured, including a woman with an automatic rifle who allegedly tried to fire on soldiers. Allied forces also recovered one helicopter and destroyed another in Kandahar after they sustained damage while landing during military operations on Thursday and Friday, Nato said. "Enemy forces" were not responsible, it said. However, a Taliban spokesman, Qari Yousaf, said insurgents shot down a helicopter in Kandahar's Arghandab district on Friday and all on board were killed. He didn't say how many.

Without specifying, Nato said several coalition and Afghan service members were injured during a helicopter's rough landing. They were evacuated to an alliance medical site. In another incident in Helmand on Friday, a roadside bomb targeting a vehicle in the capital Lashkar Gah wounded two civilians, the Interior Ministry said.

Published in the Express Tribune, May 16th, 2010.
COMMENTS
Comments are moderated and generally will be posted if they are on-topic and not abusive.
For more information, please see our Comments FAQ