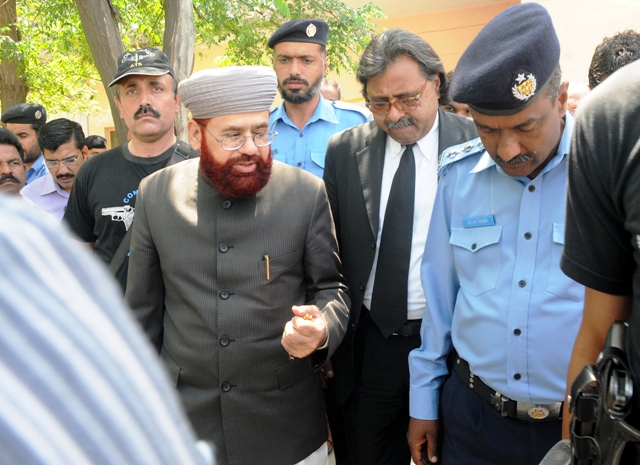 ---
ISLAMABAD: The Islamabad High Court (IHC) hearing the Hajj corruption case on Monday acquitted former Religious Affairs Minister Hamid Saeed Kazmi, Rao Shakeel and Raja Aftabul Islam, suspending an earlier decision of a special trial court that had sentenced them to prison.

Hajj corruption case: Ex-minister Hamid Kazmi handed 16-year jail term

On March 3, 2016, a special court had sentenced Hamid to 16 years in prison. His two ministry lieutenants, former Director General (DG) Hajj Rao Shakeel and former joint secretary of the religious affairs ministry Raja Aftabul Islam, were also jailed for massive irregularities during Hajj operations between 2009 and 2012.

Meanwhile, a fine of around Rs147 million was also levied on each convict, for which failure of payment would result in two additional years in prison.

Along with Kazmi, Raja Aftabul Islam was sentenced to 16 years while Rao Shakeel was sent to 40 years in prison on additional charges.

Justice Mohsin Akhtar Kiani of the IHC had accepted applications of the accused in the case against the special court's decision which it announced today.

Refuting allegations outright, Hamid Saeed Kazmi asks media to help clear his name

The infamous Hajj corruption case surfaced in the year 2010 after the then Science and Technology Minister Azam Khan Swati accused Kazmi of corruption in Hajj affairs.

According to the charge-sheet, the men were indicted for fraud, cheating, misuse of authority and causing losses to the exchequer and the public at large. The men were also accused of renting a substandard building for an exorbitant price to house the pilgrims in Makkah and for receiving kickbacks as well.
COMMENTS (5)
Comments are moderated and generally will be posted if they are on-topic and not abusive.
For more information, please see our Comments FAQ