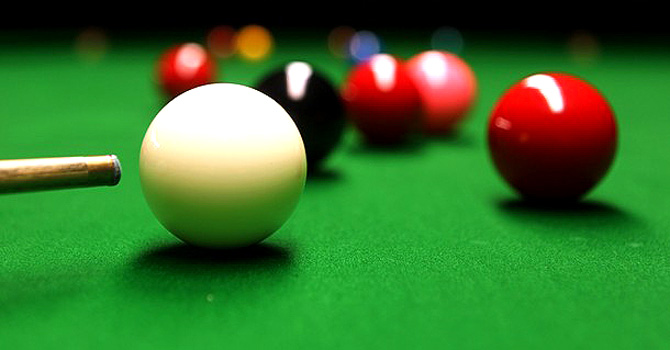 ---
KARACHI: Former Asian number two Muhammad Sajjad, Asjad Iqbal, Khurram Agha and Nadir Miraan will be in action in the semi-finals of the Jubilee Insurance National Championship 2017 at Karachi Gymkhana on Monday.

In the quarter-finals, Sajjad dominated Sohail Shehzad from start to finish, conceding only the third and sixth frames to triumph 5-2.

In contrast, Iqbal's last-eight win over Ahsan Javaid was a battling one as he dropped the opening frame 36-76 before equalising the tie by taking the second frame 64-38 with a break of 50.


2017 snooker season set to get its cue


Javaid regained the lead in the third frame 69-26 but found Iqbal equal to it again as he prevailed 80-0 in the fourth with a break of 68.

With the tie level at two frames apiece, Iqbal took over, claiming the next two frames 99-5 and 98-0, and even though Javaid threatened a comeback by taking the seventh frame 71-29, the former Pakistan number one player sealed the win with a 62-55 in the eighth frame to make his way to the semi-finals.


Snooker world championship glory


Iqbal will next face Miraan, who edged out Shahid Aftab 5-3 in the quarter-final, whereas Sajjad's final-four opponent will be Khurram Agha, who overcame Shahram Changezi 5-4 in the longest battle of the day.

The week-long National Championship featured 48 of the country's best cueists, with the two finalists guaranteed a place in the 33rd Asian Championship that will take place in Doha in April.
COMMENTS
Comments are moderated and generally will be posted if they are on-topic and not abusive.
For more information, please see our Comments FAQ