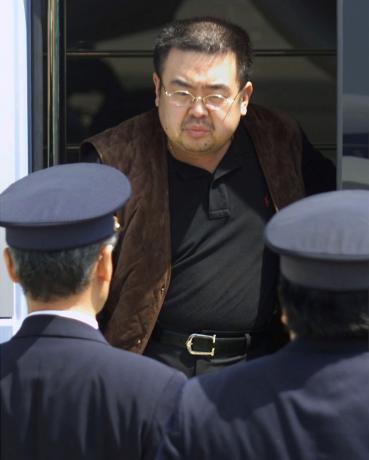 ---
KUALA LUMPUR: Malaysia is pursuing more potential suspects, including at least one "important" person, in connection with the murder of Kim Jong-Nam last month in Kuala Lumpur, the police chief said Sunday.

The half-brother of North Korea's leader Kim Jong-Un was poisoned with the lethal nerve agent VX in a brazen Cold War-style assassination on February 13 in Kuala Lumpur International Airport.

Seoul has blamed Pyongyang for his death, but the North has rejected those claims and denounced Malaysia's investigation as an attempt to smear the secretive regime, insisting that Kim most likely died of a heart attack.

"There are more... persons that are involved in the murder of Kim Jong-Nam, we will use the proper legal channels to get them," police chief Khalid Abu Bakar told reporters.

Malaysia expels North Korean ambassador after Kim Jong Nam murder

He said that investigators were looking to detain at least one "important" person, but did not elaborate on whether any North Koreans were among the people being pursued.

The killing has triggered a bitter row between Malaysia and North Korea, which have expelled each other's ambassadors and barred their citizens from leaving.

Two women -- one Vietnamese and one Indonesian -- have been arrested and charged with the murder. Airport CCTV footage shows them approaching the 45-year-old victim and apparently smearing his face with a piece of cloth.

Killing of Kim Jong Nam organised by North Korean govt ministries: South Korea

Investigators are also seeking seven North Korean suspects, four of whom left Malaysia on the day of the murder. Interpol has issued an international arrest warrant for the four men.

The police chief has previously said he believes they fled to Pyongyang while the other three are hiding in North Korea's embassy in Kuala Lumpur.

His comments Sunday came as North Korean state media reported on Pyongyang testing a powerful new rocket engine, in an event apparently timed to coincide with the visit of US Secretary of State Rex Tillerson to Beijing over the weekend.

North Korea is banned by the international community from pursuing nuclear and missile programmes but has defiantly ploughed ahead.

It staged its two latest nuclear tests last year and recently fired off missiles which it described as practice for an attack on US bases in Japan, in a challenge to US President Donald Trump.
COMMENTS
Comments are moderated and generally will be posted if they are on-topic and not abusive.
For more information, please see our Comments FAQ