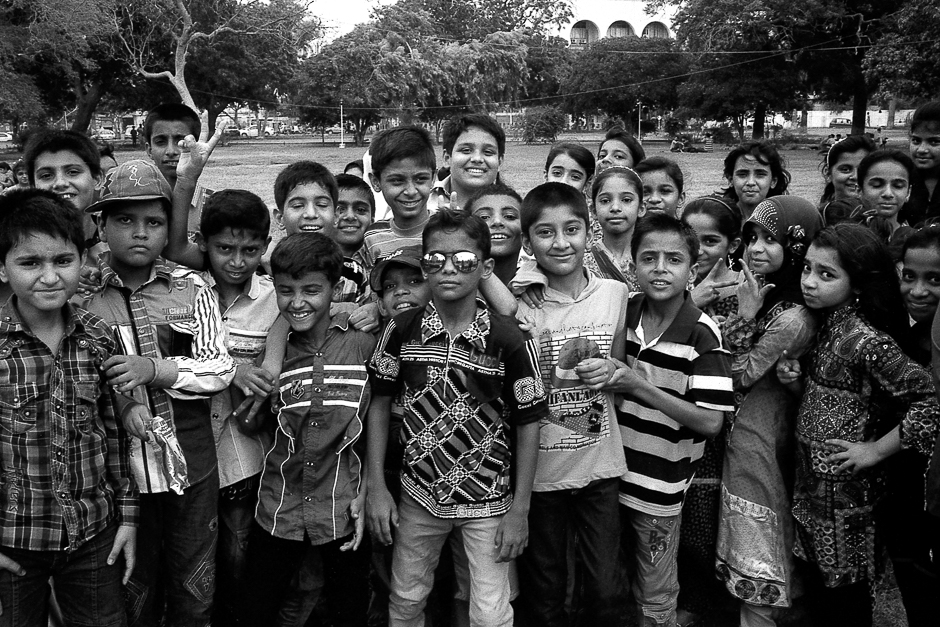 ---
Whether it's the scenic views, the bustling streets, the rich culture, the mouthwatering food, the sweltering heat or the friendly people, Pakistan has a habit of making foreigners fall in love with it. And that is exactly what happened when an American photographer came to explore Pakistan.

Upon invitation from an old student, Robert Gerhardt- who grew up in the suburbs of Philadelphia- packed his bags, brushed aside the many preconceived notions about the country and made his way to Pakistan.




"The invitation was one that I could not pass up. Not only would I get to speak about my work, but I would also be able to meet other photographers in Pakistan. I could also spend three weeks exploring a new country that I had never seen -- one very few people I know have ever visited," Gerhardt said while speaking to The Express Tribune.

'There'll always be a part of my heart tattooed in green and white'

Despite the international media's negative portrayal of Pakistan, Gerhardt says, "I was personally never worried about coming to Pakistan. Travel warnings on the US State Department website request that you don't travel to Pakistan unless you absolutely need to. It also lists a number of things Americans should do in order to stay safe.




"One person I know even went so far as to tell me she had seen the movie '13 Hours: The Secret Soldiers of Benghazi' and would never go to Pakistan. When I explained that the movie took place in Libya, not Pakistan, her response was: 'Still Muslim.'" Regardless of the warnings, an undeterred Gerhardt took the plunge and made his way to Karachi.




"Landing at the airport in Karachi at 4:30am, with the sun just coming up and the morning call to prayer echoing through the city, left an impression. It is familiar and so different all at the same time."

Having documented Muslim-American lives all over the United States for over six years, Gerhardt had his say on Islam and its portrayal in the media. "Islam is still misunderstood in many ways. The fact that Muslims are portrayed as the 'bad guys' in many ways just adds to the problem. People are too quick to judge Muslims simply because they are Muslims rather than spending time to get to know what the religion is, what it means, and what their beliefs are," he said.




According to Gerhardt, "people are afraid of what they don't know and don't understand; very few people take the time to learn. People have a hard time separating a terrorist from a Muslim."

How three foreigners conquered Pakistan's most unfriendly river

Delving deeper into the international media's portrayal of Pakistan, Gerhardt said, "News stories in western media about Pakistan also do not help the country's image. They tend to be about terrorist attacks, kidnappings and murders." And while these things do happen in the country, Gerhardt knows that the entire country is not like that. "I never felt worried or ill at ease while there. The people I met in my day-to-day interactions were always very kind and welcoming to me. They even put up with my bad attempts to speak Urdu," he joked.




We couldn't resist asking him whether he preferred Karachi or Lahore, and of course he couldn't just pick one. "They are two very different places. I did spend more time in Karachi though, so I think I have a better feel for it. The beauty, and greenness of Lahore is amazing though. It's a very beautiful city. Karachi is the biggest city I have ever been in."




With such rich culture, any foreigner is bound to have an overwhelming experience in Pakistan. "There were many experiences that stick in my mind," Gerhardt explained when asked about his most memorable experience during his trip. "The older men that I met in Lahore that insisted on buying cool drinks for me and my companions to welcome us to the neighborhood was definitely one. My nightly trips to the Empress Market in Karachi for chai was also another experience that I will never forget. And of course, the food in general. Every meal seemed to be more amazing than the last."




"Visiting the Grand Mosque in Lahore was also an amazing experience. And of course all the people I met along the way, their kindness, and their love of taking selfies with me still makes me smile when I think about it."




"The people of Pakistan are amazing and some of the friendliest people I have ever had the pleasure to meet. No matter where I went, I felt welcomed," Gerhardt said, adding that "people would usually at first give me a few hard glances, apparently because they are just not used to seeing Americans walking around." But after a friendly smile and 'Alaikum Salam', they would return the smile and greeting. Gerhardt was all praise for Pakistanis who he said were always lively and friendly.




"Pakistan is an amazing country, and one I think many people would love to see and experience. But keeping in mind the security situation, which is necessary, I don't think it is a place for casual tourists -- at least not yet."

In pictures: Life as a Muslim in New York

"Having said all of this, I love the country, and met some amazing people while I was there, many of whom I am still in touch with. I would also visit again in a heartbeat."

Gerhardt's work has been displayed in numerous solo and group exhibitions in the United States, Canada, and Europe and more of his work can be viewed here.