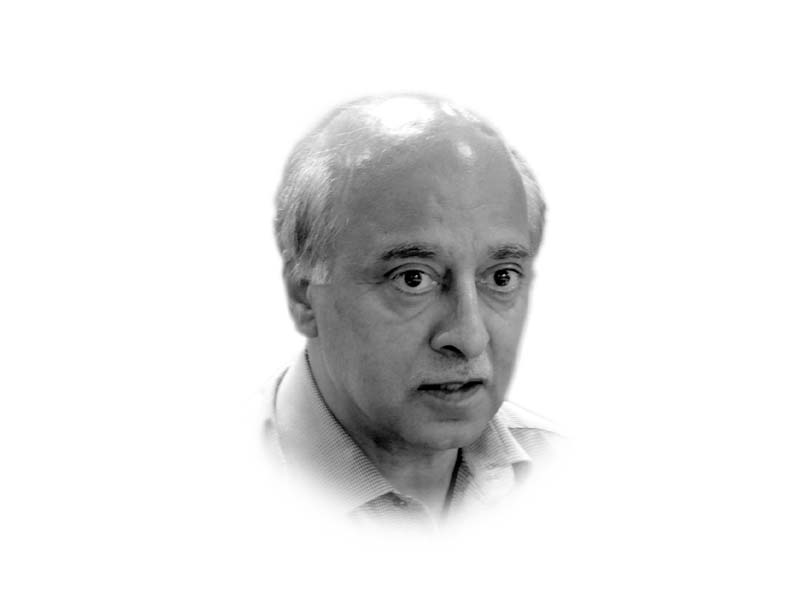 ---
Prime Minister Narendra Modia and team are basking in glory and confidence following the stunning success in Uttar Pradesh (UP) and three other states. Nobody could foresee the BJP grabbing a whopping 310 seats out of the 403 in the 220 million strong UP. Allegations of electoral fraud and manipulation aside, the resounding results do stamp confidence on Modi's policies, which have increasingly been communal and nationalist in outlook accompanied by the promise of development. Indian voters heard quite a bit of Pakistan-bashing, too, during the campaign. But, as a whole, Modi's current popular ascendency merits realistic consideration and underscores that people in the region are swayed by the promise for change and development, just as the US voters reposed trust in Donald Trump's "America first" and "this carnage must stop at American borders."

Modi, too, has been focused on galvanising the latent sentiments and frustration with the status quo leadership. And has thus proven its worth. The big mandate places huge responsibilities on the strident BJP. But such victories should be humbling too, one would assume. Because if the sense of triumph morphs into arrogance – the way it did in Germany under Hitler or Italy under Mossoulini – it can entail  long term irreparable consequences even for the best placed nations such as the US.

Not surprising at all that the Dutch Prime Minister Mark Rutte on March 14 urged his nation to help him stop the march of populism in Europe, hours before a debate with his rival anti-Islam MP Geert Wilders in a key election debate. "I want The Netherlands to be the first country which stops this trend of the wrong sort of populism," Rutte said, just hours before he was due to go head-to-head with his arch rival. "You could say these are the quarter-finals in trying to prevent the wrong sort of populism to win. The half-finals are in France in April and May and then in September in Germany you have the finals," Rutte said, speaking in English.

One would also hope that India under Modi doesn't sink in arrogance and populism vis-a-vis domestic opposition and the neighbouring countries. Relevant for Pakistan are BJP's policies that have sought to "punish and isolate Pakistan," and had until recently brought diplomatic relations to a near halt.

While this policy may have had some dividends for the ruling party, it has clearly outlived its shelf life for the simple reason that isolation in this age can perhaps happen to a country sitting on the margins of the north and south poles but not to countries that sit in geographical cross-sections of regions such as south, southwest Asia. Too much geo-politics is playing out at the moment with big nations scrambling for alliances.

Hopefully the Indian leadership also heeds the advice of its strategic partners such as the United States to avoid paths that can only lead to more conflict and attrition in economic and political interests. It was in this context that General Joseph Votel, Commander US Central Command, made a telling comment when deposing before the Senate Armed Services' Committee on March 8.

"India's public policy to 'diplomatically isolate' Pakistan hinders any prospects for improved relations," Votel said at a hearing on the US Central Command before committee. "This is especially troubling as a significant conventional conflict between Pakistan and India could escalate into a nuclear exchange, given that India remains concerned about the lack of action against India-focused militants based in Pakistan."

The US general said that the requirement for an increased attention on Pakistan's eastern border "detracts from its efforts to secure the western border with Afghanistan from incursion by Taliban and al Qaeda fighters." While the Centcom commander also reiterated earlier claims that that seven of the 20 US-designated terrorist organisations operate in the Pak-Afghan sub-region and that a significant number of them are in Pakistan, he appreciated "promising coordination" between militaries of the two countries and called the Pak-US relationship "a very important one". Votel also appreciated Pakistan actions in the border regions against militant/terrorist networks, including the military operation Radd-ul-Fasaad "in which they set up simultaneous multiple blocking positions along the Afghanistan-Pakistan border in order to reinforce ANDSF efforts to disrupt Islamic State-Khorasan activities."

General Votel's views on Pakistan and the risks of a nuclear conflagration bear a clear message for all those caught in cold-war era mindset; nations keep recalibrating their approaches and policies. This is what statesmanship demands. One would hope that now that he is firmly in saddle, Mr Modi would avoid the kind of populism that the Dutch prime minister has warned against. Time for Review?

Published in The Express Tribune, March 15th, 2017.

Like Opinion & Editorial on Facebook, follow @ETOpEd on Twitter to receive all updates on all our daily pieces.