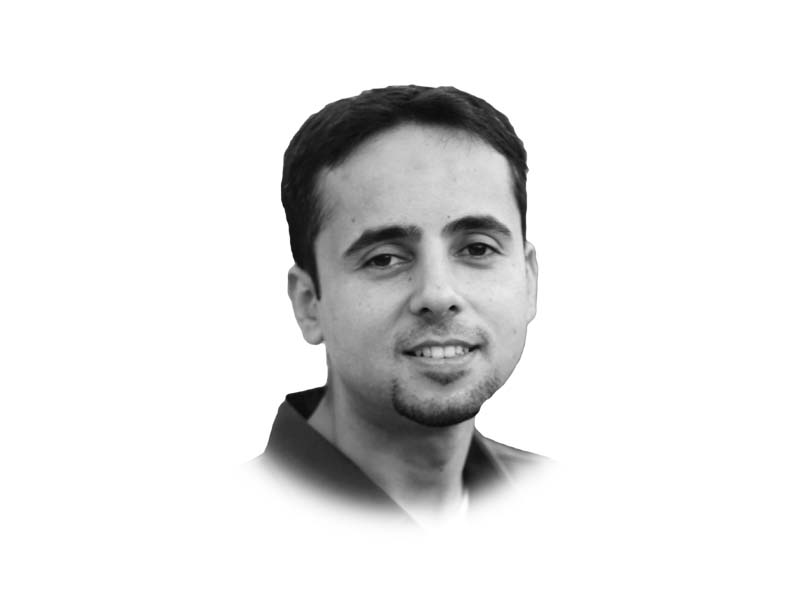 ---
Block American citizens from entering our country! This was echoed in the political circles of Iraq soon after US President Donald Trump's executive order of January 2017. The order banned travel of citizens of seven Muslim-majority countries including Iraq to the US. The Iraqi legislators in a tit-for-tat move voted to demand their government for a retaliatory measure. The proposal was to bar American citizens from entering Iraq if the US did not withdraw the travel ban against Iraqi travelers.

Though Prime Minister Haider al-Abadi refused to strike back, the request by the Iraqi parliament's foreign affairs committee to deal reciprocally in 'all' issues with the US is enough for Washington to contemplate over its policy towards Iraq. The reasons are numerous. It is the same parliament which US reinstated after its Iraq invasion of 2003. Within a few years of its re-establishment, instead of being under US influence, many powerful lawmakers are urging their government to take measures against Americans. In spite of the fact that Washington is providing considerable aid, arms and training to Iraqi soldiers in their tough battle of Mosul, such criticism shows the resentment against Trump's decision. It was taken as an insult by Iraqis who are sacrificing their lives for battle against terrorism.

The travel ban order also strengthened the anti-US narrative of prominent anti-American forces. Muqtada al-Sadr, an influential cleric, swiftly issued a statement on his website saying: "It would be arrogant for you to enter freely Iraq [sic] and other countries while barring them the entrance to your country … and therefore you should get your nationals out". Similarly, Iraq's pro-government Popular Mobilisation Forces, Hashd al-Sha'abi, urged the government not just to stop the entrance of Americans but also send back US citizens already present in Iraq. Troops of Hashd al-Sha'abi are fighting along with Iraqi army and Kurdish Peshmerga forces in the battle to recapture the northern city of Mosul. Hashd fighters have played an instrumental role in the liberation of city of Tikrit, Fallujah city in the western province of al-Anbar and many other areas in Iraq. Hence, Hashd is considered a vital and powerful voice.

For much of the worry of Washington, such a move has provided its rival Tehran another opening to influence Baghdad. According to Dr Renad Mansour, "those that closely aligned with Iran might think this is a good idea – an opportunity to remove American influence from Iraq once and for all."

Iran is already providing key advice to Iraq. Iranian generals are on the frontlines in the war against Daesh and Al-Qaeda in Iraq and Syria. When Daesh reached near the border of Kurdistan, Iran was the first to provide aid to Kurds. US and the Western supplies arrived later. Iran's military advisors are deeply involved in planning the battles against terrorist groups but keeping Iran's national interest in mind. For example, the assault on Mosul was planned by the US keeping a western flank open to allow militants an escape to Syria. However, that could strengthen Syrian militants who were locked in a tough fight in Aleppo against forces of Bashar al-Assad, another ally of Iran.

Haider al-Abadi after 11 days of Mosul offensive moved Hashd to block this western escape route. It is believed that other than Iran and Russia, France – an opponent of Assad – was also not willing to allow terrorists to flee. French President Francois Hollande, vary of the situation, said that amid the people fleeing from Mosul, hundreds of terrorists linked to Paris and Brussels attacks would try to enter Raqqa.

US-Iraq relations have a history of oscillating — from being cordial to tense. The recent American decision to send its advisers, soldiers and aid to Iraq in the wake of Daesh's invasion has regained the trust of Iraqi people and its leadership. However, Trump's announcement destroyed this trust. The delicate Iraq-US relations have now taken a nosedive. Trump's revised executive order of March 2017, excluding Iraq from travel ban, may be an attempt to regain the trust.

Has US influence started eroding from Iraq? This would be clear with the passage of time and with the changing ground situation in Mosul. The Iraqi forces have reached close to west Mosul. Its jets have recently attacked terrorist positions inside neighbouring Syria for the first time, in 'complete coordination' with Damascus. Travel ban or any other American decision of this sort, as lawyer Thomas Donovan rightly puts, would make Americans more vulnerable.

Published in The Express Tribune, March 14th, 2017.

Like Opinion & Editorial on Facebook, follow @ETOpEd on Twitter to receive all updates on all our daily pieces.
COMMENTS
Comments are moderated and generally will be posted if they are on-topic and not abusive.
For more information, please see our Comments FAQ