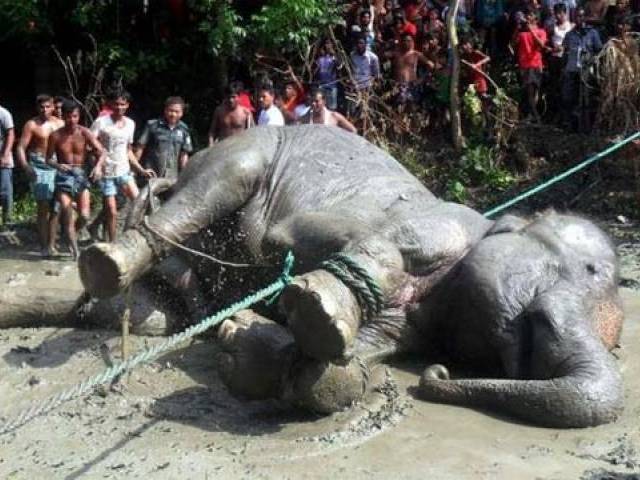 ---
TOKYO: An elephant whacked a trainer with its trunk and killed him at a Japanese zoo on Sunday, police said.

Wichai Madee from Thailand was washing an Indian elephant with a colleague at Adventure World in the western prefecture of Wakayama when the giant animal swung its trunk and hit him.

"The animal might have somehow become angry. It swung its trunk and the trunk hit the person who was working in front of the elephant," a police spokesman said.

Rampaging elephants kill five villagers in India

"The person apparently was pushed hard and hit either the cage or the ground and hit his head," he added.

Other zoo staff called the police saying "an employee was attacked by an elephant", according to a private broadcaster.

The 37-year-old trainer was taken to hospital but later died, police said.

The incident happened before the zoo opened its doors to the public.